There's an exciting crop of new books about cider and apples set for release later this year. I'm confident that every single one belongs on your bookshelf, and I hope that you'll join me in pre-ordering copies today! Here they are, ordered by their scheduled release date.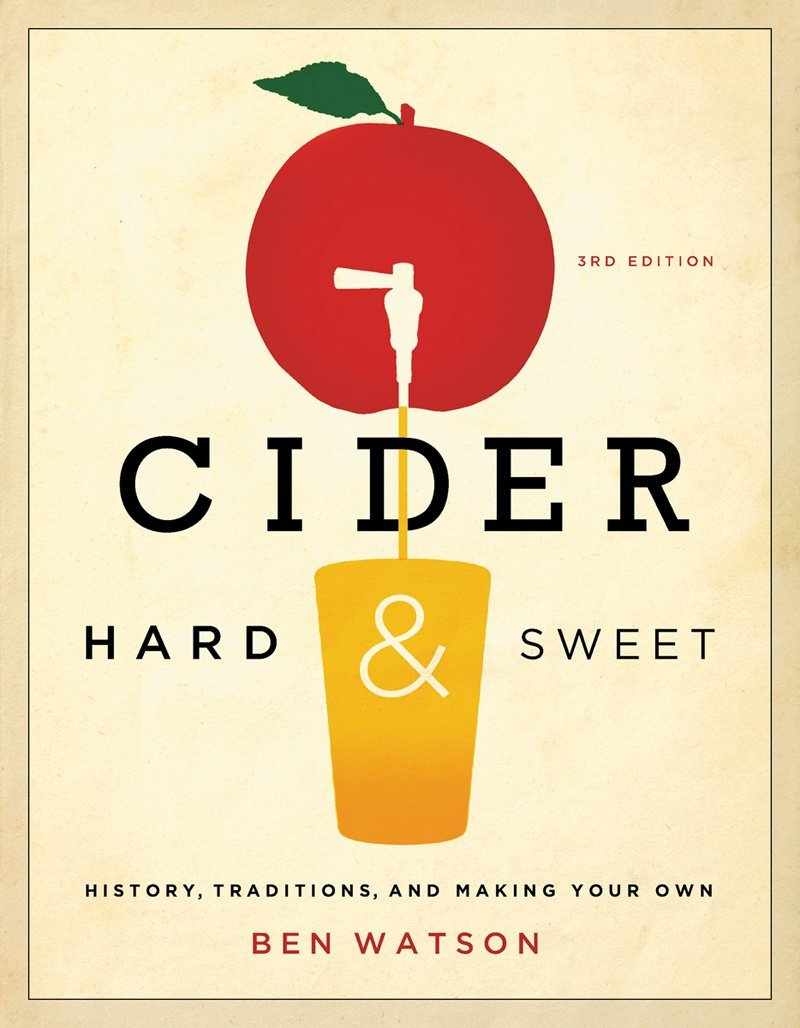 Cider, Hard and Sweet (3rd Edition)
Preorder: Amazon.com, Powells.com, Amazon.co.uk
Ben Watson
Countryman Press – September 2, 2013
For many North American readers, the first and second editions of Cider, Hard and Sweet have served as excellent points of entry into the world of cider…and there's no reason to believe that this third edition will disappoint! Ben Watson has done a fantastic job of blending information about the history and culture of cider, the essentials of producing cider at home, and the basics of tasting and evaluating cider. Ben is a prime mover behind the CiderDays festival in Massachusetts, is a frequent GLINTCAP judge and entrant, and has helped bring the Burford and Jolicoeur books below to fruition through his talents as an editor. Cheers to Ben for updating this classic book for a new generation of cider enthusiasts!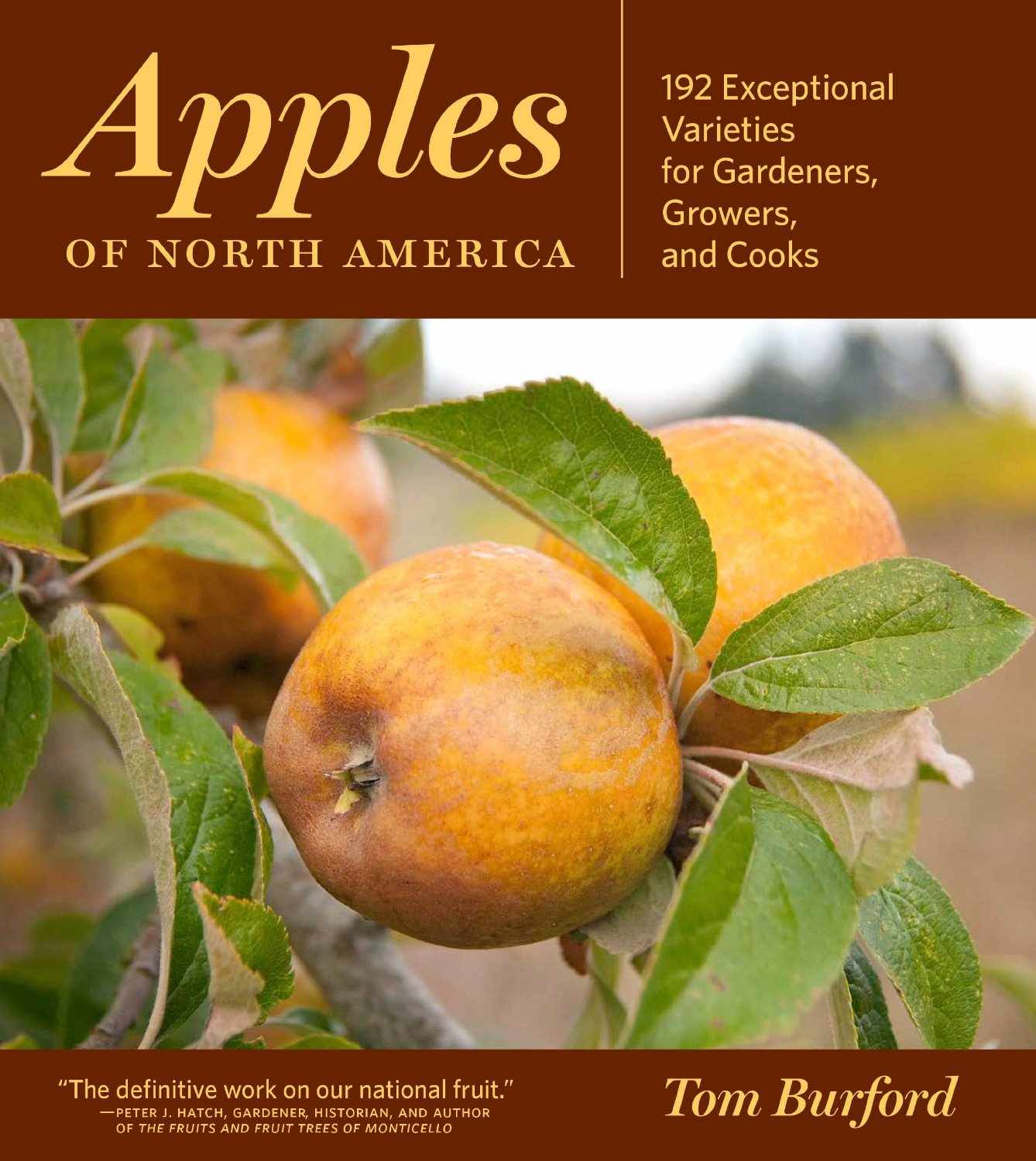 Apples of North America
Preorder: Amazon.com, Powells.com, Amazon.co.uk
Tom Burford
Timber Press – September 24, 2013
Tom Burford—affectionately known as Professor Apple—has spent his life immersed in the world of apples like few others. From his time as a nurseryman at Burford Brothers to his work restoring Thomas Jefferson's orchards at Monticello, Tom has undoubtedly forgotten more about apples than most of us will ever know! This book has been years in the making and I'm excited for it to finally see publication. Unbeknownst to many, Tom has been a major force behind the growth of craft cider in Virginia, sharing his vast expertise about cider variety apples as an orchard consultant. (See this article and his profile at Albemarle CiderWorks for proof.)
Ben Watson has confirmed that Tom will be speaking at CiderDays this year, which is reason enough to block off the first weekend in November for a trip to Western Massachusetts! My most lasting memories from CiderDays 2011 are of Burford offering organic orcharding advice alongside Michael Phillips on a chilly Saturday morning and then, later in the weekend, playfully matching his favorite Southern apples in an audience tasting versus the Northern apples chosen by John Bunker (of Fedco Trees).
If you absolutely can't wait for Apples of North America to be published, Burford's self-published Apples: A Catalog of International Varieties can be purchased through the Vintage Virginia Apples catalog.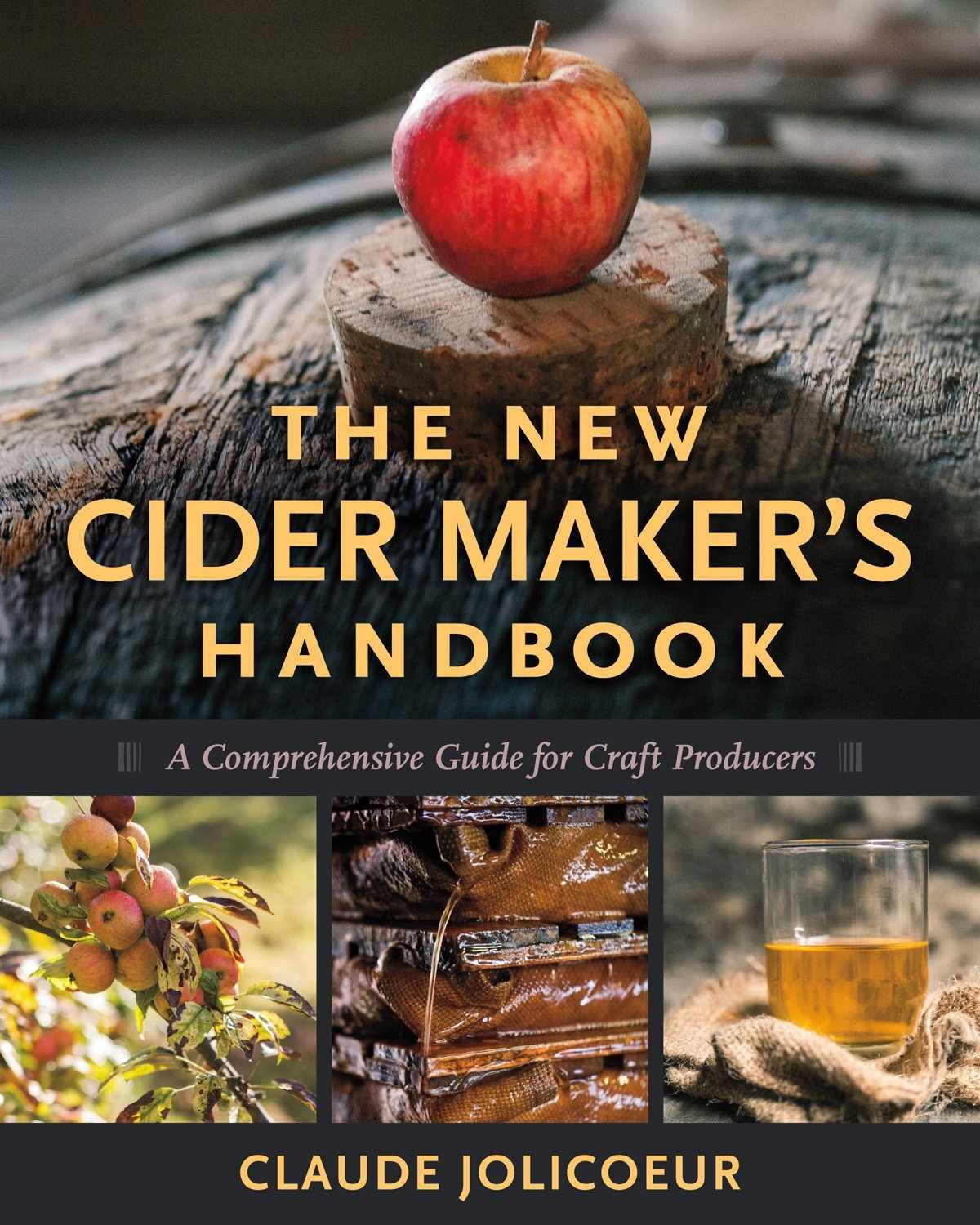 The New Cider Maker's Handbook
Preorder: Amazon.com, Powells.com, Amazon.co.uk
Claude Jolicoeur
Chelsea Green – October 1, 2013
While I plan to read all of the books in this post, the one I am most looking forward to is Claude Jolicoeur's. Claude is a frequent speaker at CiderDays and a regular contributor to the Cider Workshop group, often providing answers on technical issues that few others in the world could discuss with authority. (For an example, see this recent thread on ebulliometers.) But to portray Claude as merely an ivory tower cider theorist would be unfair—he won a Best of Show at GLINTCAP in 2008 and has earned medals in 2007 and 2011-2013 for his ciders and ice ciders.
I envision The New Cider Maker's Handbook as an ideal reference work for those who have relied upon Andrew Lea's Craft Cider Making but crave more information on small-scale cider production from a North American perspective. With the eruption of upstart cider producers across the US, Canada, and even Mexico, this book should help raise the bar on cider quality for thirsty craft cider drinkers. You can learn more about Claude and pre-order the book via his author's page at Chelsea Green.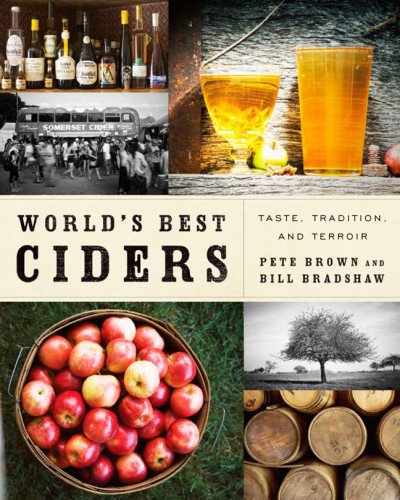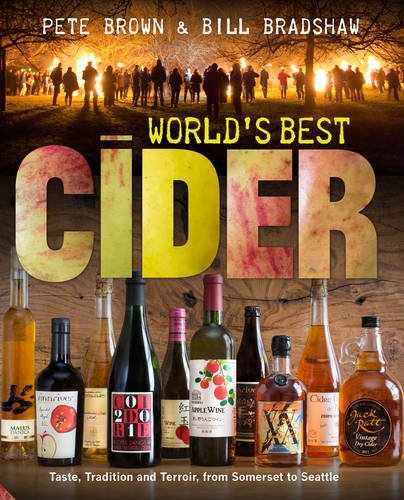 World's Best Ciders / World's Best Cider
Preorder: Amazon.com, Powells.com (US Version) / Amazon.co.uk (UK Version)
Pete Brown and Bill Bradshaw
US: Sterling Epicure – October 1, 2013
UK: Jacqui Small – October 17, 2013
Pete Brown is a well-known beer writer in the UK but is largely unknown in the US. When Old Time Cider broke the news that Brown and Bradshaw were collaborating on World's Best Ciders, I quickly ordered a UK copy of Hops and Glory to see if I enjoyed Brown's writing style, which has earned favorable comparisons to Bill Bryson. In Hops and Glory, Brown bounces back and forth between telling the history of India Pale Ale (with some original research, mind you) and sharing his misadventures while accompanying a cask of IPA on an historical recreation of its journey from London to East India. Hops and Glory was an amusing but exhausting read.
Brown has revealed that World's Best Ciders will not be a narrative-led adventure like his earlier books: Man Walks into a Pub, Three Sheets to the Wind, and Hops and Glory. All three titles were recently published in the US, and his most recent book—Shakespeare's Local—is available in the US with the title Shakespeare's Pub. Cider drinkers across the globe (myself included) are anxiously awaiting the first book with a truly worldwide perspective on cider! For more news from Pete on beer, cider, and more, follow his blog or follow him on Twitter.
Bill Bradshaw is a Somerset-based photographer who is a champion of all things cider. His blog IAMCIDER gives some hints as to the quality of the photography one expects to find in World's Best Ciders. Bill can also be found sharing his thoughts and images on Twitter and Instagram.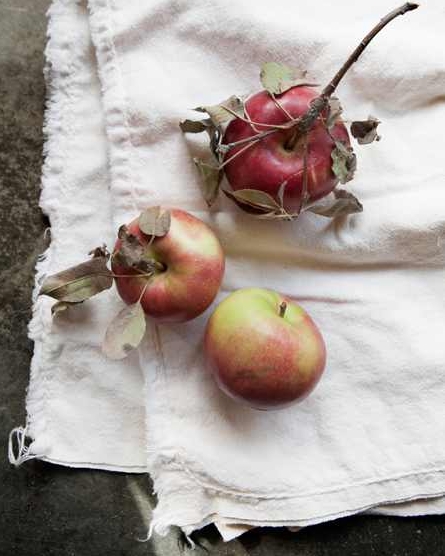 Uncommon Apples (working title)
Rowan Jacobsen
Bloomsbury – 2014
This book by Rowan Jacobsen is not scheduled for publication this year, but I've enjoyed his previous books American Terroir and Fruitless Fall so much that I wanted to put this one on everyone's radar. Jacobsen refers to his book project as The Apple Bestiary, summarizing it by saying that the book will profile 120 varieties of apples and will feature the photography of Clare Barboza. If his recent profile of John Bunker in Mother Jones is any indication, this should be a fantastic read!
Disclaimer: I receive a small commission from Amazon (in the US) and Powell's for any items purchased via their links. Thanks for supporting Cider Guide!