Hello,
Here's a recap of the best cider news worth sharing: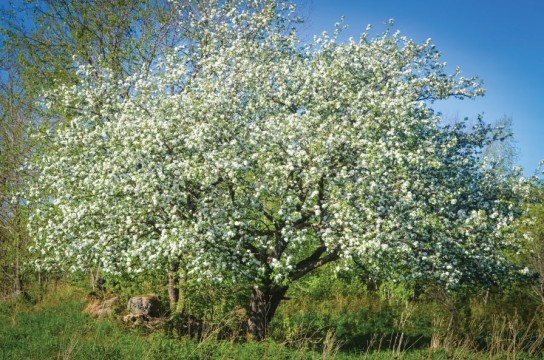 1) Will the newly-discovered Franklin be the American answer to the revered Kingston Black? Christina Herrick writes for American Fruit Grower in Chance Seedling Nets New Bittersharp Apple. (Thanks to @fineferalfunk for the find.)
2) Eater Chicago asks Is Chicago On The Verge of a Hard Cider Boom?
3) Holly Tennant writes for Cider Culture on 4 Women Making Waves in the Hard Cider World. And Nicole Martorana writes for the Blue Bee Cider blog on Wassail to Women! Our Historic Role in Cidermaking, an interesting look at the matriarchal cider culture among Chesapeake Bay colonists.
4) Kenneth Clarkson writes for Cidercraft on Palatable Pommeaus to Pop. Not sure what pommeau is? Check out the Wikipedia article, read about it in Calvados: The Spirit of Normandy by Charles Neal, or try one from the list of past medalists at the Great Lakes International Cider and Perry Competition.
5) Cider Chat interviews Leonard Koningswijk of Beer Cider. Cider happenings in the Netherlands include the opening of Appels en Peren—Amsterdam's first cider bottle shop—and the Internationaal Cider Festival to be held on April 30th in Rotterdam.
6) The Cider Museum Hereford is hiring a Museum Director. Read the job description and apply by May 5th if interested. Herefordshire Cider and Herefordshire Perry are among the many Protected Food Names in South West England. Learn more by browsing Discover Britain's Protected Food Map.
7) Ron Sansone writes for Cider Culture on Drinking Cider in New York City. If you're in the mood for a road trip to the Hudson Valley and the Finger Lakes, try Off The Press: A Cider Scene Brews in New York by Daniel Schwartz of Fathom.
8) Black Twig Cider House opened on Thursday in Durham, North Carolina. The restaurant's appreciation for the Basque txotx tradition earned it a mention from Euskal Kultura, an online community that celebrates Basque heritage worldwide.
9) On tap this weekend for Rose City cider enthusiasts: Ciderfest 2016 at Oregon Hophouse in Northeast Portland and the Grand Opening Party for Portland Cider Company's new production facility and taproom in Clackamas.
10) Along Came a Cider reviews Woodchuck Hot Cha Cha Cha. Cider Says reviews Seattle Cider Dry and Eaglemount Homestead Semi-Sweet. The Milled Apple reviews Texas Honey Cider and Hopped Cider from Austin Eastciders, Stella Artois Cidre, Stormalong Grand Banks, and Far From The Tree Patch. And Real Cider Reviews tries Napoleone Methode Traditionelle Apple.
Have a great weekend!
Eric