Here's a recap of the best cider news worth sharing: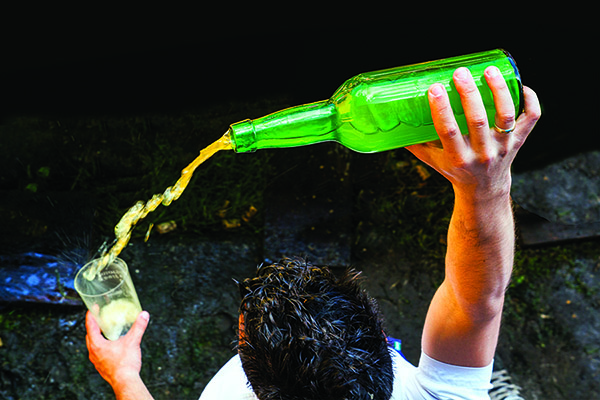 1) As Spanish apple varieties clear USDA quarantine, Kate Bernot of DRAFT Magazine believes we'll soon see Spanish cider from American soil. Until then, celebrate Primer Sidre l'Añu (First Cider of the Year) this weekend in Gijón, Asturias.
2) Cider Culture reports that USACM Announces Dates for CiderCon 2018.
3) USACM reveals the four research projects it will support to grow the US cider industry in 2017 Grant Awardee Announcement.
4) The Cider Link profiles Bill Bradshaw and Eric Lewandowski in Cider Photography and Illustration.
5) Cider Chat interviews Cider Summit impresario Alan Shapiro. (Shapiro also appeared on Episode 7 of my podcast.)
6) Sip Northwest Magazine interviews John Metta in Revitalizing the Heights with Slopeswell Cider. Slopeswell produces Old World inspired ciders in Hood River, Oregon.
7) Cider Culture recommends 7 Hoppy Ciders to Add to Your Easter Dinner Table.
8) Poland is the largest producer of apples in the EU. Cider from Poland explains why regulations stand in the way of a cider renaissance in A definition of Polish cider and Advertising cider is prohibited in Poland.
9) Cider Week Grand Rapids kicks off on Sunday. See Cider Week GR from Virtue Cider for a full rundown of events and Drinking Cider in Grand Rapids from Cider Culture for the best spots to find cider.
10) Along Came a Cider reviews Grisamore Cider Works 24.4². Cider Says shares tasting notes from Schilling Cider House Visit 25 and reviews Vermont Cider Co. Cerise and Citizen Cider Wit's Up. Cidercraft reviews Eastman's Forgotten Ciders Rare Harvest. Wines In Niagara reviews Southbrook Wild Ferment Organic Cider 2016. The Cider Journal reviews South Hill Cider Packbasket 2015 and South Hill Cider Stone Fence Farm 2015. CiderScene reviews Bold Rock Carolina Draft. The Milled Apple reviews Doc's Draft Dry Hopped and Angry Orchard Tapped Maple. And Cider Society reviews Austin Eastciders Blood Orange, Angry Orchard Wooden Sleeper, and Cidre Dupont Reserve 2013.
Have a great weekend!
Eric