Hello,
Here's a recap of the best cider news worth sharing: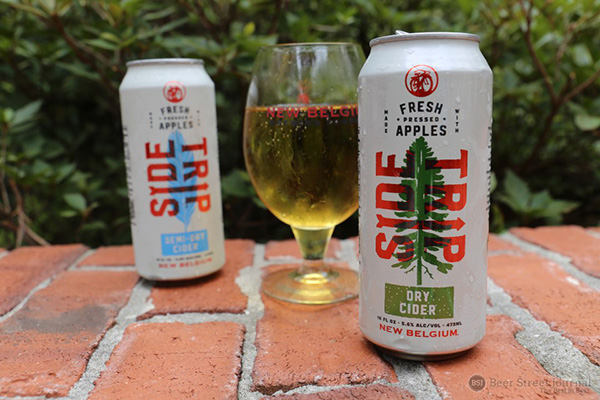 1) New Belgium Brewing Company debuts its Side Trip Cider in select US markets. Read more about the Dry and Semi-Dry cider offerings from New Belgium in Beer Street Journal and Paste Magazine.
2) Brewery Ommegang and Nine Pin Cider Collaborate on The Lion's Share, produced with a blend of apples sourced from Samascott Orchards and fermented with Ommegang's proprietary house Belgian yeast. Not to be outdone, Reverend Nat's took part in A Collaboration of Collaborations that features three wine-beer-sangria-cider mashups from four different Portland beverage producers.
3) Full results from the Portland International Cider Cup are announced. Montana CiderWorks wins Best In Show for its Darby Pub Cider, while 2 Towns Ciderhouse, Bull Run Cider, Cider Riot!, Elk Horn Brewery and Cider House, Finnriver Farm and Cidery, and Square Mile Cider were also awarded Gold Medals. (In other Portland news, New School Beer gives us a First Look at Cider Riot! Pub that is set to open on August 11th.)
4) The August 31st issue of Wine Spectator features Cider at the Table: A traditional American libation enters the modern era. The full article is behind a paywall, but Wassail shares an image of the print version via Twitter.
5) Cider Chat interviews Diego Rivera of Quebrada del Chucao in Chile. Their Sidra Espumante Brut Nature is available in the US via Brazos Wine Imports.
6) At Cider Culture, Ronald Sansone shares his guide to Drinking Cider in Quebec and Holly Tennant shares her Normandy and the Tour de France experience.
7) Susanna Forbes writes for Imbibe UK on how to tell your Brown Snout from your Yarlington Mill in Bittersweet symphony: Cider apple varieties.
8) On tap in England: the Worcester CAMRA Beer, Cider and Perry Festival and the Great British Beer Festival in London.
9) On tap in the US: the sixth annual Summer Cider Day in Port Townsend, Washington, the third annual Ciderfeast in New York City (I'll be there!), and the second annual Atlantic City Cider Social in New Jersey.
10) Along Came a Cider reviews Griffin Ciderworks' Afterburner. Cider Says reviews Bereziartua Edición Gourmet, Bereziartua Sidra Natural, Reverend Nat's Deliverance Gin & Tonic, Sietsema Traditional Dry Hard Cider, and Chatter Creek Cider Pilot Project Batch "1" Golden Cider. Cider Soms review ciders and perries from Cidrerie Daufresne, Cidre Le Brun, and Sidra Mayador. I think about cider reviews Worley's Red Hen (Premium Vintage 2013). Cider Steve also reviews Worley's Red Hen. And Real Cider Reviews tries Ramborn Cider CM Blend from Luxembourg.
Have a great weekend!
Eric