Hello,
Here's a recap of the best cider news worth sharing: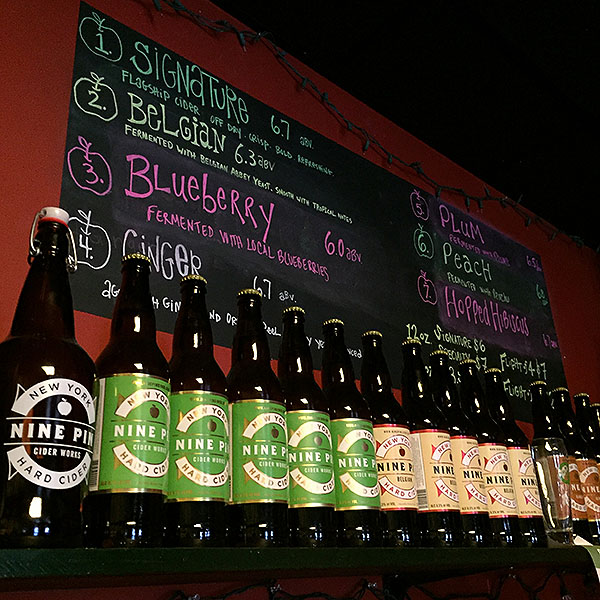 1) Science Friday visits Nine Pin Ciderworks in Albany, New York in Hard Cider, Easy Sipping. Don't miss the four-minute video The Hard Science Behind Hard Cider with commentary from cidermaker Alejandro del Peral.
2) Cider Chat interviews the team at Quebec's Les Vergers de la Colline.
3) "We believe cider can, and should, be daring and complex." Check out this brief video from Vermont's Shacksbury.
4) Tom Wark at The Cider Journal shares his Top 10 Craft Ciders of 2015.
5) Early registration for Cider Conference 2016 closes tonight. Browse the full event schedule, the session schedules for Thursday and Friday, and the list of trade show vendors for this year's CiderCon. Hope to see you there!
6) Richard Hostetter, a former banker and financial consultant, is convinced that Opportunity grows in cider apples. Hostetter is actively planting trees in the greater Portland, Oregon area and is looking to purchase farmland to accommodate a larger nursery and orchard.
7) Thinking about planting your own cider orchard? This is the time of year to place your order. Fedco Trees and Cummins Nursery are reliable suppliers who actively support the cider industry.
8) Liana Scarsella at Cidercraft talks with the husband-and-wife team at Carr's Ciderhouse in Massachusetts. Visit the Carr's website to learn more about their cider, pommeau, cider vinegar, cider syrup, and switchel syrup.
9) Cider Press reviews Premium Dry from See Canyon. Along Came a Cider reviews Dalliance 2012 from Craigies Irish Cider. Love Thy Cider reviews The Pulley from Sonoma Cider and Ginger Apple from Soultree. And Cider Says reviews Bittersweet from Sea Cider, Pommeau and Black Currant from Finnriver, Pioneer Perry from Wildcraft, and many more.
10) Cider enthusiast Keith Kintigh is organizing a Somerset cider tour that coincides with the Royal Bath & Show in late May and early June. Please look at the itinerary and contact Keith with any questions.
Have a great weekend!
Eric