Hello,
Here's a recap of the best cider news worth sharing: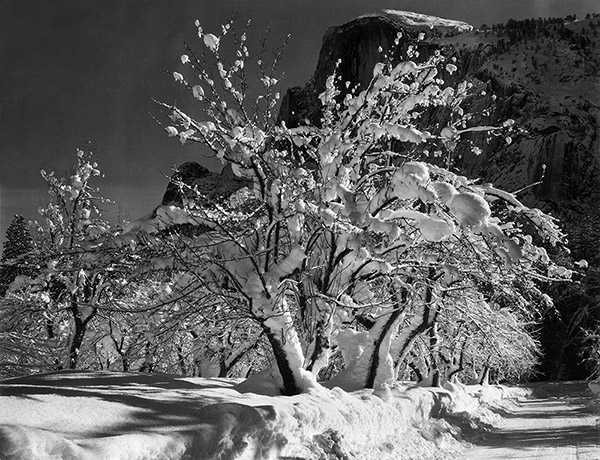 1) Ronald Sansone shares his Drinking Cider 2016 Holiday Gift Guide. Other gift ideas include an Heirloom Harvest Apple Box from Cummins Nursery, a cider book or three, and the gifts mentioned in last week's newsletter.
2) The November installment of Angry Orchard's A Year in the Life of a Cidery features the range of award-winning ciders produced at their Innovation Cider House in Walden, New York. (They're hiring an Assistant Cider Maker if you'd like to join the team.)
3) Courtney Mailey is The woman behind Richmond's Blue Bee Cider. Blue Bee recently moved to a new facility in Scott's Addition, a neighborhood with four breweries, two cideries, a meadery, and a distillery.
4) Other recent profiles worth reading: Grisamore Cider Works in New York, Ploughman Cider in Pennsylvania, and Hawk Knob Cider & Mead in West Virginia.
5) Eleanor Leger of Eden Specialty Ciders launches Cidernomics, "a set of ramblings about the economics and social characteristics of rural, low-tech small businesses." The first two posts are What is Cidernomics? and Apples to Cider to You.
6) Wines In Niagara profiles Fable Farm Fermentory in Delicious Vermont: Raising the bar, and spirits, for all things tasty in the Green Mountain State. Shacksbury Cider, Stowe Cider, and Citizen Cider make brief cameos.
7) Cider Australia applauds the recent decision to restrict a federal tax rebate to genuine cider producers. "The reforms reflect [our] view that the rebate should only be available to cider made from 100% Australian juice that supports regional agricultural communities in Australia."
8) Cider Chat releases Part 1 of an interview with Eric Bordelet. Formerly a sommelier in Paris, Bordelet took over the family business in Normandy nearly 25 years ago. Bordelet's ciders and perries are highly prized the world over.
9) The annual Cider Conference (CiderCon) will be held February 8-10 in Chicago, followed by Cider Summit Chicago on February 11. Don't delay on booking a hotel room, registering for the conference, and buying your Cider Summit tickets!
10) Along Came a Cider was Happy to #PickCider for Thanksgiving. Cider Says reviews Sonoma Cider The Wimble, Tilted Shed Lost Orchard, and 2 Towns Traditions Riverwood 2015. I think about cider reviews Etienne Dupont Givre Cidre de Glace. The Milled Apple reviews Albemarle CiderWorks Royal Pippin, Stowe Cider High & Dry, and Stormalong The Grand Banks – Rum Barrel Aged. Cider Society reviews Trabanco Poma Áurea, Moonlight Meadery Them Little Apples, and Cidergeist Dry Hopped. Simple Cider Reviews tries Tieton Apricot, Longueville House Cider, Cidre de Rhuys Brut, 2 Towns Rhubarbarian, and Virtue Lapinette. The Cider Drinker reveals his Top 10 Cider Producers of 2016 and reviews Dan Kelly's Cider. And Real Cider Reviews tries Montague Jazz Apple Cider.
Have a great weekend!
Eric