Hello,
Here's a recap of the best cider news worth sharing: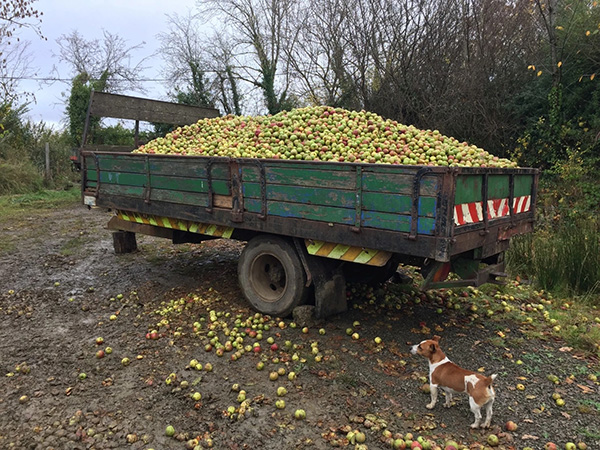 1) Food and travel writer Sylvie Bigar takes Washington Post readers on An orchard-to-orchard trip through Ireland's hard cider boom.
2) Jeff Alworth—author of Cider Made Simple—writes for Good Beer Hunting on The Quest to Define American Cider—The Art and Rhetoric of Reverend Nat's. (Also worth reading is Alworth's chat with Tom Oliver about the effects of age on cider and perry in The Range of Cider.)
3) Craft distiller Wigle Whiskey is Ripe for Expansion with Threadbare. The new cider venture—inspired by John Chapman's adventures in Pittsburgh and the Monongahela Valley—will feature a production facility, barrel house, performance space, and entertainment venue.
4) H.E. James writes for The Culture Trip on The Best Cideries In Idaho.
5) Holly Tennant writes for Cider Culture on the Cideries of British Columbia's Okanagan Valley.
6) Host Ria Windcaller at Cider Chat talks with representatives from juice suppliers FruitSmart and Kiril Mischeff in Got Juice?
7) Meredith Collins at Along Came a Cider shares her Portland experience in CiderCon 2016: My Personal Highlights.
8) Ron Sansone of Drinking Cider shares his Six Days at CiderCON: An Insider's Look.
9) Bill Lyon at Cider Snob Notes shares photos from his CiderCon week visits to E.Z. Orchards, Wandering Aengus Ciderworks, and 2 Towns Ciderhouse.
10) The Cider Journal reviews the 2014 releases of Arlo, Farmhouse, and Lost & Found from Shacksbury, the 2014 release of East Branch from Aaron Burr, and Dry Hopped from Schilling. Cider Says shares tasting notes from a recent visit to Schilling Cider House and reviews Appely Doux from ÆppelTreow, Pear Cider and Crisp Apple from Flatbed Cider, and Organic High Desert Dry from Sixknot Cider. And The Milled Apple reviews Winter Chill and Gumption from Woodchuck, True Believer from Standard Cider Company, New World from Artifact Cider Project, and Hoboken Station Cider from Oyster River Winegrowers.
Have a great weekend!
Eric