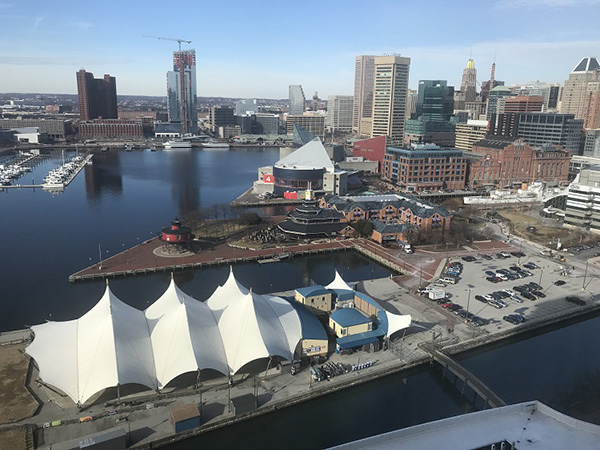 1) The United States Association of Cider Makers holds its annual CiderCon in Baltimore. Cider Culture captures the energy in Day #1 Highlights and Day #2 Highlights.
2) Cider Culture suggests you Stock Up on These 6 'Session Ciders' for Game Day.
3) Pommel Cyder unearths The Roots of "Cider": An Etymology.
4) Ellen Cavalli of Tilted Shed Ciderworks announces Malus, a quarterly zine with "provocative and poignant essays and criticism by America's great cider thinkers." And Dave Selden of 33 Books Co. releases 33 Cider Pressings: A Cider-Making Log.
5) Cider Culture considers Contract Cider Making: The Good, the Bad, and the Fruitful. And Sip Northwest investigates The Difficult Art of Keeving Cider.
6) This week's cidermaker profiles: Awestruck Cider (Upstate NY), Brooklyn Cider House (NYC), Grand Illusion Hard Cider (PA), Eris Brewery & Cider House (Chicago), Houston Cider Co. (TX), Haykin Family Cider (CO), Big Mountain Cider Works (MT), One Tree Hard Cider (WA), Raging Cider & Mead Co. (San Diego County), and Bivouac Ciderworks (San Diego).
7) Gabe Cook chats with Imbibe UK on Five things Molson Coors' Aspall purchase tells us about UK cider category.
8) Cider Chat interviews Lee Reeve of World Cider Experience and inCiderJapan.
9) Cidercraft previews tonight's Pour the Core: Baltimore and other events in Get Off the Wagon with Cider in February.
10) Along Came a Cider reviews Number 12 Cider House Chestnut Semi-Dry. Cider Says reviews Left Field English Dry, Citizen Cider Tulsi, and Phillippi Fruit Snow Dance. The Milled Apple reviews Downeast Cider Survivor Bob and Virtue Cider Michigan Harvest. Cider Society reviews Cider-Grown: Stormalong, Texas Keeper Cider Weizen, and Frecon's Brix. The Cider Inspirer reviews Sandford Orchards The Collaborators. CiderScene previews Nine Pin's Gathering of the Farm Cideries and spends a Cider Day In Grand Rapids, Michigan. The Cider Drinker reviews Garden Cider Plum & Ginger. Cider Sleuth lists his Favourite Ciders of 2017. Cider Explorer reviews Gutshof Kraatz Cydonia 2016, Megalithes La Flibuste, and Ramborn Kingston Black. And Real Cider Reviews tries Hogan's Medium.
Have a great weekend!
Eric