Hello,
Here's a recap of the best cider news worth sharing: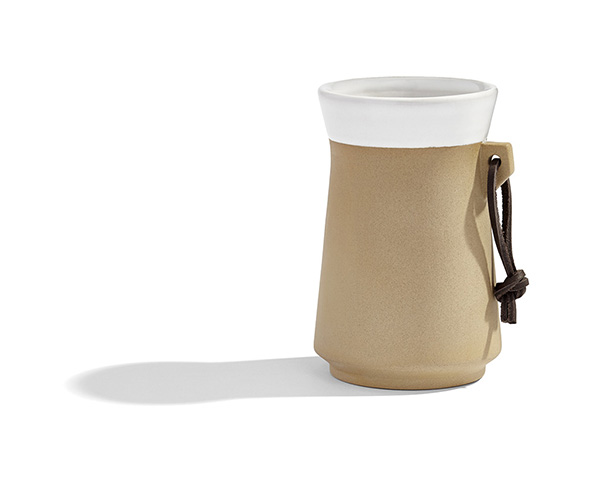 1) Dave Selden—creator of the pocket-sized 33 Mugs of Cider tasting journal—unveils The Original Cider Tasting Mug.
2) Brian Yaeger writes for the Portland Mercury about the spectacular growth of cider in Oregon and the Pacific Northwest in We Like Them Apples.
3) The Northwest Cider Association Reports Record Cider Industry Growth. NWCA's producer membership has increased steadily from 31 in 2013 to 52 in 2014 to 70 in 2015.
4) "Hard cider and cider are two different products. They are intended to satisfy very different needs. It is very important for Americans to learn that difference." Andy Brennan of Aaron Burr Cider makes the case for why hard cider is to ketchup as cider is to a tomato. (Looking for tomato ciders? Try this recent post from Eden Ice Cider.)
5) "I believe that, we in America, will have to improve cider's quality with a top down approach, like we saw in Napa Valley fifty years ago." Curt Sherrer of Millstone Cellars shares his thoughts on the modern cider renaissance in Current Future of Cider.
6) "The world of cider, the old and the new, as ever are in a state of flux. But there's nothing more consistent than change, right?" The Ciderologist reflects on the stoppage of cider production at the historic Shepton Mallet Cider Mill and on the contemporary New Zealand cider scene in Cider Flux.
7) Cider Chat interviews apple expert John Bunker of Super Chilly Farm in Maine. (I spoke with John in Episode 6 of my podcast.)
8) The provisional cider list for Cider Summit Chicago has been posted. The fourth annual event will be held at Navy Pier on Saturday, February 27th.
9) The inaugural PA Cider Fest will be held on Saturday, June 25th in Gettysburg. While you're in town, be sure to visit the National Apple Museum.
10) Along Came a Cider reviews Gin Botanical from Seattle Cider Company. The Cider Journal reviews Dry, Semi Sweet, and Oaked Maple from Seattle Cider Company and the 2014 Barred Rock Barrel-Aged Cider from Tilted Shed. Cider Says reviews the 2013 Perennial from Argus Cidery, Honeycrisp Ice Cider from Eden, Campfire Pancakes from Woodchuck, and Bittersweet Reserve from Locust Cider. The Milled Apple reviews Spice from Far From The Tree, Astigarragako Sagardoa from Sarasola, Local Nectar from Woodchuck, and Unoriginal Blend from Downeast Cider House. Drinking Cider reviews Extra Dry from Original Sin. And Cider Soms reviews Wit's Up from Citizen Cider.
Have a great weekend!
Eric