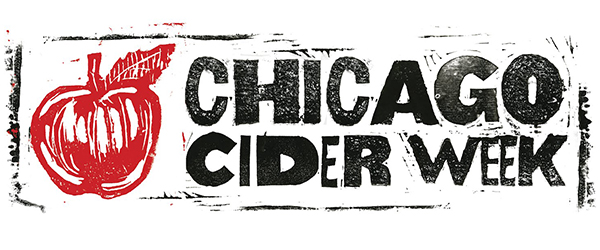 1) The 2nd Annual Chicago Cider Week kicks off on Monday. In addition to numerous dinners, tap takeovers, and the anchor event Cider Summit Chicago, don't miss the talks by Ryan Burk (Apples & Cider of the Hudson Valley), Charles McGonegal (How to Taste Apples), Darlene Hayes (The Apfelwein Traditions of Germany), and Mike Beck (Meet the Cider Maker).
2) Jason Wilson writes for The Washington Post on Think you know what cider is? You're probably wrong. Also see the companion piece 6 heritage cider brands worth tasting.
3) This Fruit Geek Is Disrupting Conventional Northeast Apple Growing and Cider Making spotlights Mike Biltonen's work in introducing holistic and biodynamic approaches to the orchard. (Of related interest: Climate change and consumers drive hard cider in the Hudson Valley.)
4) Food & Wine recommends a whirlwind road trip in How to Taste Vermont's Best Ciders in One Day. And Cider Culture features the best spots to be Drinking Cider in Charlottesville, Virginia.
5) Cidercraft shares its Biggest Takeaways from CiderCon 2018. Cider Culture posts CiderCon 2018: A Recap in Photos. And Cider Chat compiles brief interviews with cidermakers and enthusiasts in Baltimore Speaks Cider.
6) Pommel Cyder investigates historical spellings of cider in Cider By Any Other Letters Spells As Sweet.
7) It's All in the Family at Meriwether Cider in Boise, Idaho. Also at Cidercraft: Spring Florals in Your Cider features seven ciders with herbal additions.
8) Bristol's very own cider shop named one of the UK's best retailers at the Drinks Retailing Awards.
9) Saturday's Wassail at Virtue Cider in Fennville, Michigan promises bonfires, horse-drawn sleigh rides, after-dark orchard tours, and a live music processional (festive attire and costumes encouraged).
10) Along Came a Cider posts Part 1 of her highlights from CiderCon 2018. Cider Says reviews Scenic Road Razz and Foggy Ridge Serious Cider. I Think About Cider reviews Christian Drouin Poiré Acide "Sour Pear" 2015. Cidercraft reviews Milk & Honey Ciders Heirloom. CiderScene previews Cider Summit Chicago and reviews Noble Cider The Royal Peach and Stoked Cider Baja Sunburn. Cider Soms preview Chicago Cider Week. The Milled Apple reviews Moonlight Meadery How 'Bout Them Apples. Cider Society reviews Good Road + Red Clay The Buckled Queen Cyser, Cyril Zangs Ciderman, and Portland Cider Company Sangria. The Cider Drinker reviews Kentish Pip Firespice and Circle Cider Butcher's Boy. And Cider Explorer recaps the Manchester Beer & Cider Festival and reviews Abavas Premium Brut and Orchard Pig Explorer.
Have a great weekend!
Eric