Hello,
Here's a recap of the best cider news worth sharing: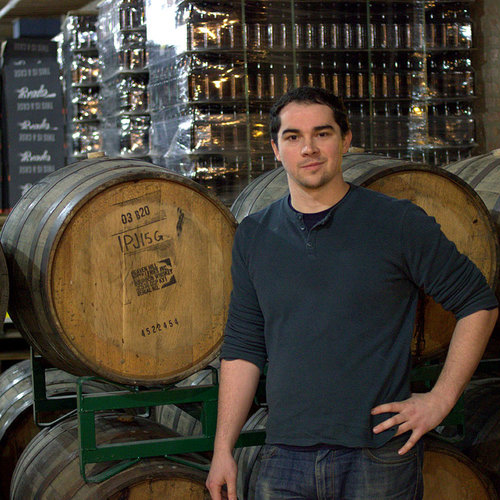 1) The Hop Review interviews Paul Cade of Broken Nose Cider in Chicago. Paul cut his cidermaking teeth at Welsh Mountain Cider (see Episode 8 of my podcast).
2) "The best, most widely-consumed and successful cider brands in the market now, and in the coming years, will be made, packaged, delivered and handled, sold and consumed like beer—not wine." Nat West's provocative Craft Beer is the Lens essay—originally published in the print version of Cidercraft Magazine—is now available online.
3) Building on the success of August's #WineStudio chats, Farnum Hill Ciders announces its #OrchardCiderYear project. Look for two orchard snapshots each week on Twitter, Instagram, or the FHC website.
4) Food Republic chats with Shacksbury about their Lost Apples project in In Search Of The Best Apples To Make Hard Cider.
5) Cider Chat talks with Randall Grahm of Bonny Doon Vineyard. Bonny Doon's forays into the world of pome fruit include ¿Querry?—fermented with a blend of apple, pear, and quince—and Winter Nélis—a sparkling perry made from late-harvest pears.
6) Jeff Alworth—author of Cider Made Simple—discusses The Existential Difficulties of Counting Breweries for All About Beer Magazine. (I don't claim a definitive tally of US cider producers, but my United States Cider Map isn't a bad place to start counting.)
7) The Wells Journal shares its Top six places to wassail in Somerset. Many of this year's celebrations—including the legendary wassail at Wilkins Cider—will be held on Saturday, January 16th.
8) Best known for its calvados, Christian Drouin now offers Le Gin. The traditional juniper is complemented by ginger, vanilla, lemon, cardamom, cinnamon, rose, and almond. Watch this 70-second video to learn how to make a Gin Le Normand.
9) Real Cider Reviews shares its Best Ciders of 2015. And Cider Says shares its Favorite Ciders of 2015.
10) Cidersage reviews Cranberry Rosehip from Finnriver and SPACE Bloody Orange from Ace. Along Came a Cider reviews Dry Oaked from Wandering Aengus and Bee's Dream from Tandem. Cider Says visits Schilling Cider House for another six-cider sampling flight and reviews Old Sin from Slyboro, Seasonal Spiced Apple from Elemental, Pear Supply from Big B's, and Dan Kelly's Irish Cider from Dan Kelly's. The Cider Journal reviews Providence Traditional New England from Reverend Nat's. Bad Rider reviews NW Atomic Root Beer from Elemental. And Cider Press visits Wrangletown Cider Company in Humboldt County, California.
Have a great weekend!
Eric