Here's a recap of the best cider news worth sharing: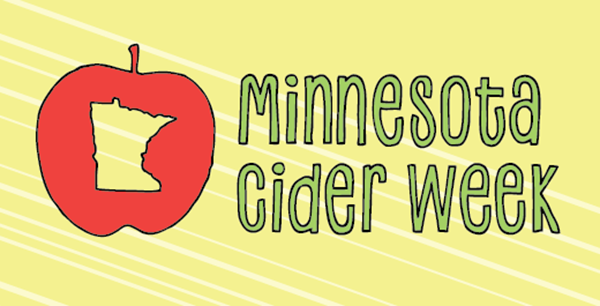 1) Minnesota Cider Week kicks off on Monday with events around the Twin Cities. Organized by the Minnesota Cider Guild, the festivities conclude with the Minnesota Craft Cider Festival on Saturday, June 10th.
2) World Cider Day takes place on Saturday. Launched in 2013 by apfelwein producers in Hesse, the celebration has expanded well beyond Germany. (See World Cider Day Events In Australia from Real Cider Reviews for proof.)
3) "The planting of trees is a magical time, when you're taken with the possibilities of the future." Knock on wood, the day is good is a short video narrated by Ezra Sherman of Eve's Cidery.
4) "I think they would be glad that something they planted survived." David Benscoter—known as The Apple Detective—talks with the New York Times in Hunting Down the Lost Apples of the Pacific Northwest.
5) Fritz Hahn of The Washington Post chats with newly-hired cidermaker Greg Johnson in ANXO's new cidery serves Old World ciders and Basque-style snacks.
6) Cider & Perry Terminology & Troubleshooting by Michael Wilcox suggests useful terms for cider evaluation and expands upon definitions found on the BJCP Cider Scoresheet.
7) Cider Chat interviews Joe Getz of Kurant Cider and the Pennsylvania Cider Guild. And CiderScene recaps Seattle Cider's Harvest Release Party.
8) The British Cider Championships—held as part of the Royal Bath & West Show in Somerset—took place earlier this week. West Milton Cider Co. wins Supreme British Champion Cider and Angry Orchard wins Champion International Cider. See British Results and International Results for a complete listing.
9) The Appleseed Cider Festival in Toronto on Saturday brings Ontario Craft Cider Week to a close.
10) Along Came a Cider reviews perries from E. Z. Orchards, Original Sin, and Blake's in Very Perry May Pt. 5. Cider Says reviews Locust Sweet Aged Apple, Bushwhacker Forgotten Trail, Wyder's Pear, Wyder's Raspberry, Wyder's Prickly Pineapple, and Aval Cidre Artisanal. The Milled Apple reviews Johnny Mash Original. Cider Society reviews Peckham's Moutere Apple Cider, Urban Tree Barrel-Aged, Cider Creek Queen of Tarts, and Ironbound Hard Cider. The Cider Drinker reviews Bhai Indian Cider and Elk Warning Strawberry. Cider Explorer reviews Ramborn Original, UWE Betuwe Cider Rood, and Tutts Clump Special Reserve. And Real Cider Reviews tries Ramborn Somerset Blend.
Have a great weekend!
Eric