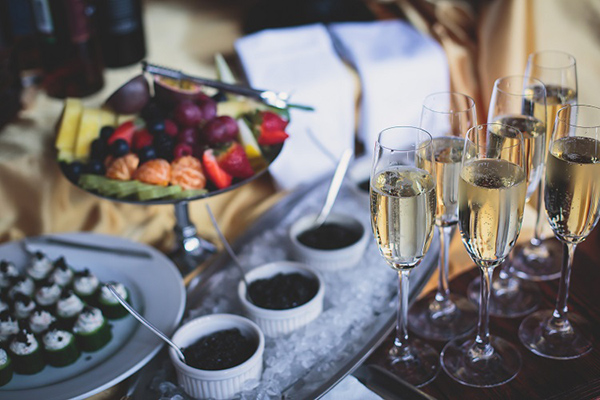 1) Meredith Collins shares her favorite Cider and Brunch Pairings with Cider Culture.
2) Jonathan Carr of Carr's Ciderhouse dishes three excellent tips in The Basics of Cooking with Apple at Cidercraft.
3) Cider Chat interviews Marcus Roberts of Tieton Cider Works on Keeving Perry.
4) MiBiz interviews Vander Mill's Paul Vander Heide. (Cider Week Grand Rapids is slated for May 13-19, with the flagship MCA Gillett Bridge Festival held on the 19th.)
5) Carlson Orchards of Harvard, Massachusetts has a New Cider to Look Out For according to Cider Culture.
6) Sonoma Cider closes operations according to The Press Democrat.
7) Real Cider Reviews previews Batlow CiderFest, to be held May 18-19. And dates for this year's Australian Cider Awards and Australian Cider Festival are announced in US cider expert to visit Australia.
8) Fresh New Look for Bath and West International Cider Competition shares details on the new style categories introduced by head judge Gabe Cook for this year's event.
9) Richmond Magazine recaps Tuesday's 'In Plain Sight' Human Trafficking Awareness Dinner at Blue Bee Cider. And looking ahead, Reverend Nat's announces its 5th Annual Hopped Cider Festival to be held on April 14th.
10) Along Came a Cider reviews Colorado Cider Company Block One and Mountain West Ruby. Cider Says reviews Honesty Box Cider with Pear and Raven's Moon Ragged Ass Road. Cidercraft reviews Naramata Cider Maker's Select Spring 2017. CiderScene visits Arsenal Cider House. Cider Table reviews Downeast Cranberry Blend. The Milled Apple reviews Stone and Key Cellars Cherry Pie. Cider Revival reviews Snowdrift Cornice, Ciderboys First Press, and Magners Original. The Cider Drinker reviews Bembel-With-Care Apfelwein Gold and unboxes a package from Cotswold Cider Co. And Cider Explorer reviews Gutshof Kraatz Zwei Schwestern 2016, MacIvors Plum & Ginger, and Envasavados Eva La Sidra de San Sebastian.
Have a great weekend!
Eric