Hello,
Here's a recap of the best cider news worth sharing: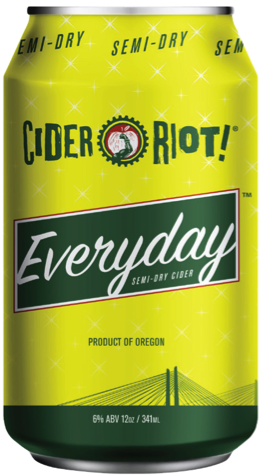 1) "It may have not drawn the headlines it did a couple years ago, but cider is coming right along." Jeff Alworth—author of Cider Made Simple—reflects on recent trends in An Update on Cider in Oregon.
2) Ryan Burk Is Here to Save American Cider is Kevin Koczwara's profile of Angry Orchard's head cidermaker for Gear Patrol.
3) The latest Cider Sessions from CIDRBOX features Bear, Nancy, and Philippe Bishop of Alpenfire Cider in Port Townsend, Washington.
4) Cider Chat interviews Shea Comfort—The Yeast Whisperer. And the Portland Beer Podcast interviews Stephani Stalcup of Finnriver Farm and Cidery, Joe Millea and Susan Swank of Moulton Falls Cider House, and Kevin Van Reenen of Pear Up Cider.
5) Cidercraft previews the spring festival season in April Showers, Cider Event Power. And sister magazine Sip Northwest lists 5 New Cideries to Savor in Oregon, Montana, British Columbia, and Alaska.
6) Cider Culture lists 7 Ciders We'll Be Sipping This April and releases the latest installment of Women Making Waves in the Hard Cider World.
7) "A gallon a day will keep the doctor away." Roger Wilkins downs a few mugs of proper scrumpy with travel writer Rick Steves in Somerset, England: Cider Farm and Hard Apple Cider in Somerset.
8) Gabe Cook—a/k/a The Ciderologist—reflects on his recent TV appearance in Moustachegate and other (non-fake) news. Cook's upcoming travels bring him to Grand Rapids where he'll judge at the Great Lakes International Cider and Perry Competition. (You've registered and shipped your GLINTCAP entries, right? The entry window closes today.)
9) Want to experience sidra natural in its natural habitat? Cider Culture encourages you to Enjoy a Week of Sidra Discovery on the Asturias CiderTour 2017.
10) Along Came a Cider reviews Blake's The Tonic. Cider Says recaps Portland's Cider Rite of Spring (event review and tasting notes) and Seattle's Debuts and Discoveries. I think about cider reviews Le Lieu Chéri Cidre Fermier Brut. Cidercraft reviews Right Bee Cider. CiderScene recaps Cider Rite of Spring, reviews Woodchuck Summer Time Pear Ginger, and mixes an Im-Pear-Mint Cocktail. The Milled Apple reviews Le Brun Organic Cidre and Fanjul Sidra Natural. Cider Society reviews Les Vergers de la Colline Les Russet, Eden Cinderella's Slipper, and Descendant English Kills. And The Cider Drinker reviews Scrumptious Wild Hunter and Scrumptious Wild Forager.
Have a great weekend!
Eric