Here's a recap of the best cider news worth sharing: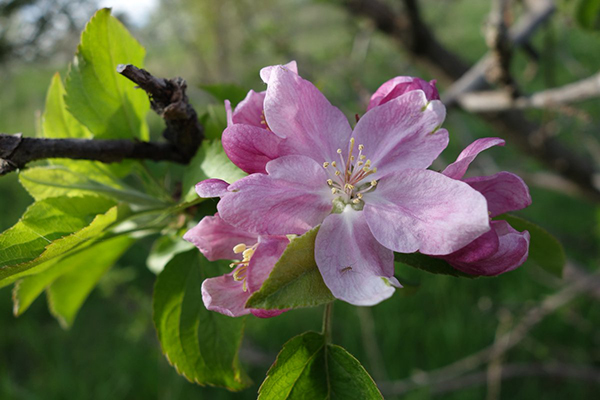 1) #appleblossomjournal from Sweetland Orchard in Minnesota is a beautiful collection of springtime photos. And in case you missed it, #OrchardCiderYear from Farnum Hill Ciders in New Hampshire returns for a second season.
2) Montreal filmmaker Vincent Price captures the magic behind Cidrerie Michel Jodoin's sparkling rosé cider in the five-minute video Sparkling Apples.
3) "You want it to taste like it's alive in the bottle." Luke Schmuecker of Shacksbury talks with Kate Bernot of DRAFT Magazine in Pét-nat cider applies wine's hippest technique to apples.
4) Cider Chat interviews Dan Young of Tandem Ciders. And Phear Creative interviews Alejandro del Peral of Nine Pin Cider.
5) In A Celebration of the Egremont Russet, Cider Sleuth samples three ciders—all made in Kent, all made with the same apple variety—that taste vastly different from one another.
6) "What's more important than supporting local first is supporting independent, quality beers." Christopher Barnes (I think about cider) shares his nuanced perspective on Imported Beer (and by extension, Imported Cider) by anchoring the conversation on quality, price, authenticity, and people.
7) The Cider Journal ponders The Role of the Cider Judge. Cider Australia announces Eduardo Vázquez Coto (Cider Guerrilla) as the featured international judge for the 2017 Australian Cider Awards. And Angry Orchard is crowned Overall Champion at The Cider Museum Hereford International Cider & Perry Competition.
8) Crystal Luxmore writes for The Globe and Mail on Three award-winning Canadian ciders to try this weekend. Canadian cidermakers took home 6 First Place, 4 Second Place, and 4 Third Place awards at last month's Great Lakes International Cider and Perry Competition.
9) In a region best known for its Chardonnay, Pinot Noir, and Syrah, cider takes center stage this Saturday at the Central Coast Cider Festival in Atascadero, California.
10) Along Came a Cider reviews perries from Woodchuck, Dunkertons, and Misson Trail in Very Perry May Pt 2. Cider Says reviews Alpenfire Flame, Stem Pommeau, and Two Rivers Huckleberry. I think about cider reviews Daufresne Cidre de Normandie Artisanal Brut. Cidercraft reviews 1859 Cider Co. Bramley's Barrel and Four Baldwin Ciders. The Cider Journal reviews 2 Towns Return of the Mack, 2 Towns Riverwood New World Brut 2015, 2 Towns Sun's Out Saison, Wildcide Hard Cider, Wildcide Wild Mule, Brooks Dry Cider, Liberty Ciderworks Stonewall Dry-Fly Barrel Aged, and Liberty Ciderworks Kingston Black 2015. The Milled Apple reviews Colorado Cider Company Pato Feo and Uncle John's Apricot Apple. Cider Society reviews Graft Cider Farm Flor, Far From the Tree Rind, and Greenpoint Cidery Farmhouse Cider. Cider Explorer reviews Doz de Dauzanges Cidre Rosé, Apfelweinkontor WeinAusÄpfeln Apfelperlwein Streuobst Restsüss 2015, and Cotswold Cider No Brainer 500. The Cider Drinker reviews Flat Cap Brewing Frank. And Real Cider Reviews tries The Cider Factorie The Tripel.
Have a great weekend!
Eric