Hello,
Here's a recap of the best cider news worth sharing: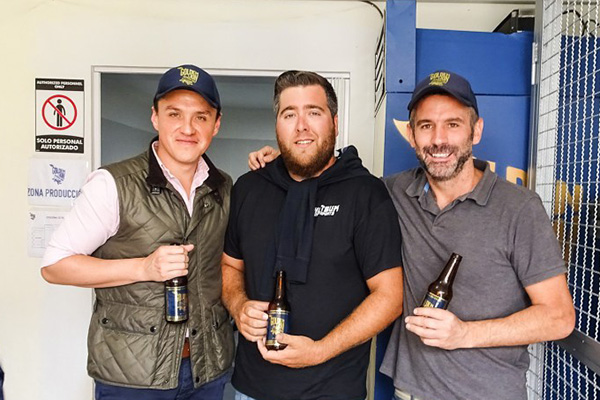 1) Robert Cardwell of Love Thy Cider visits Golden Lion Colombian Cider in Bogotá. Golden Lion will be Colombia's first cider producer after months of struggles with regulatory agencies.
2) The Cider Museum Hereford announces results from its International Cider and Perry Competition 2016. Thatchers Cider is named Overall Champion for its Katy single-variety cider. Prize winners from outside the UK are Finnriver Farm & Cidery and Snowdrift Cider Co. from Washington and The Cider Mill from County Meath, Ireland.
3) Straw Man – The Last Press of The Season is an excellent 7-minute video featuring Hugh Tripp of Pennard Organic Wines and Cider in Somerset.
4) Cider Chat interviews Nat West of Reverend Nat's Hard Cider in Portland, Oregon.
5) Good Beer Hunting interviews Jim Koch of Boston Beer Company. Skip ahead to 58:05 for conversation about Angry Orchard and the retired Hardcore Cider brand. Koch's book Quench Your Own Thirst: Business Lessons Learned Over a Beer or Two was released last month.
6) Ron Sansone writes for Cider Culture on Drinking Cider in Grand Rapids, Michigan.
7) In Spring Break Cider Road Trip: Part 1, Cider Soms visit Michigan cidermakers McIntosh Orchards, Virtue Cider, Crane's Pie Pantry Restaurant & Winery, and Farmhaus Cider Co.
8) The first Colorado Cider Week will run from May 23 to May 28 according to The Denver Post. The Pressed Conference—a cider festival featuring cidermakers in the Rocky Mountains and beyond—will wrap up the festivities on Saturday May 28th.
9) Ellen Cavalli and Scott Heath of Tilted Shed Ciderworks in Sonoma County are the guests for Wassail's Cidermaker Dinner Series on Wednesday May 18th.
10) Along Came a Cider reviews Julian Hard Cider's Apple Pie. Cider Says reviews 10 Barrel Bubbly Hard Apple Cider, EZ Orchards Poire, and Võhu Vein Scandinavian Apple Cider. The Cider Journal reviews 2 Towns The Dark Currant, Mayador Sidra Natural (2014) and Mayador Sidra Espumante (2014), and Apple Outlaw Original Hard Cider and Apple Outlaw Rabid Dry Cider. The Milled Apple reviews Citizen Cider The Full Nelson and Strongbow Honey. And Cider Steve reviews Turners Medium Cider and Rich's Cider Lambrook Pippin (2013).
Have a great weekend!
Eric