Hello,
Here's a recap of the best cider news worth sharing: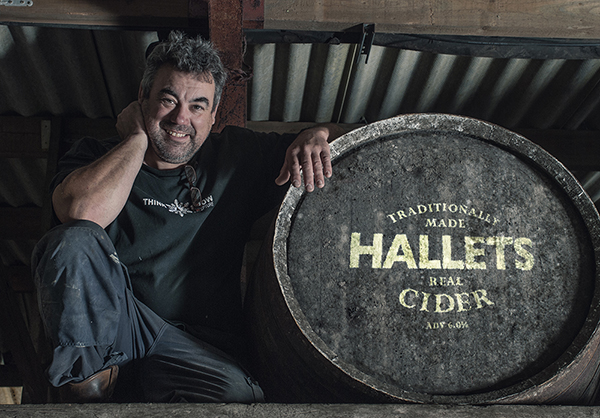 1) Hallets Real Cider in South Wales was named Best Drinks Producer in the BBC Food and Farming Awards. Fiona Beckett reveals the judges' thought process for The Guardian in Drink: three cheers for the UK's best cider, beer and fruit wine.
2) Brian Rutzen of Chicago's The Northman Busts Myths About Misunderstood Beverage. Also at DNAinfo Chicago: Cider's Over-The-Head Long Pour Is A Drinking Game Waiting To Happen.
3) English rock bands Motörhead and Status Quo release their own signature ciders. Learn more about Motörhead's Snaggletooth and Status Quo's Down Down and the companies that make the ciders.
4) Hugh McKellar at Real Cider Reviews compares bottles of The Hills Cider Company's Apple from 2009 and 2015 in How Does Aging Cider Effect The Taste.
5) Cider Chat interviews Tom Oliver of the award-winning Oliver's Cider and Perry in Herefordshire, England.
6) In Getting to the Core of GLINTCAP, Ron Sansone writes for Cider Culture on his experience at the recent Great Lakes International Cider and Perry Competition. (Dayna Bateman of cidrhou.se shared some great photos from the Sunday judging in Scenes from GLINTCAP: Best of Show.)
7) Also from cidrhou.se: learn more about America's founding fathers in John Adams in defense of cider and Ten minutes with Steve Wood of Farnum Hill.
8) If you're in New York City, check out the new food menu at Wassail and join their Home Cidermaker Monthly Meet-up on Tuesday, May 10th. Later that week, Astor Center hosts Drink Your Apples: Cider, Cocktails and Beyond on Thursday, May 12th.
9) On tap this weekend: the inaugural Central Coast Cider Festival in Atascadero, California.
10) Along Came a Cider reviews Cider Riot's Everybody Pogo Hoppy Cider. Cider Says visits Locust Cider and Elemental Hard Cider and reviews Liberty Ciderworks New World Style, Wyder's Reposado, and Thistly Cross Traditional. The Milled Apple reviews Bantam's The Americain. Cider Steve reviews Rich's Cider Golden Harvest. And Cider Sense tries a Snails Bank Appley Dapply at the Euston Cider Tap in London.
Have a great weekend!
Eric