All,
Here's a recap of the best cider news worth sharing: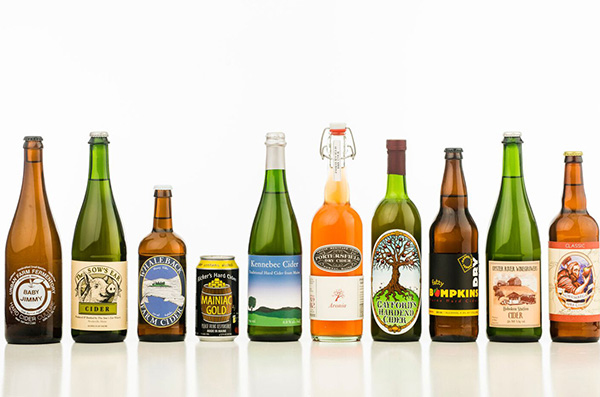 1) Down East Magazine explores the revival of Maine's cider culture and reviews ten Maine ciders from producers around the state.
2) The Securities and Exchange Commission is considering new crowdfunding rules that will allow individuals to directly invest in small companies. Until then, cider producers like Texas Keeper in Austin and Wrangletown in Arcata continue to use Indiegogo, Kickstarter, and similar platforms to raise funds.
3) Angry Orchard opens its Walden, New York facility to the public on select weekends in November. Good Beer Hunting offers a nicely photographed sneak peak, or you can read more about the orchard and cider house from Angry Orchard.
4) Some great posts documenting the Somerset harvest season at the Worley's Cider blog.
5) Author Rowan Jacobsen cruises the back roads of Vermont with The Feral Cider Society. Jacobsen and fellow society members will chat about Wild Apples at Wassail this Sunday at 3pm. Can't make it? The short video Hard Cider The Hard Way is a fine introduction.
6) Bill Lyon shares photos from his experience at Franklin County CiderDays in Massachusetts. (Here's what we tasted at my Cider Appreciation 101 class. Many thanks to Ben Watson and all the volunteers who coordinate so many fantastic events each year!)
7) Episode 300 of Beer Sessions Radio is all about cider cocktails. Fellow guests include author Darlene Hayes of turn them all into cider, distiller Yoni Rabino of Neversink Spirits, and bartender Jade Sotack of Wassail. (Jade's cocktail that we sampled on air is featured in Punch's Five Super-Fresh Cider Cocktails.)
8) Other podcast episodes include Bringing Sexy Back to Cider from Fuhmentaboudit, Wassail NYC and the Ciders of the Finger Lakes from Beer Sessions Radio, and Robert Colnes of New Salem Preserves from Cider Chat.
9) Love Thy Cider reviews Dry Hopped Pear from The Infinite Monkey Theorem, Along Came A Cider reviews Imperial from Aspall, and Cider Says reviews Apricot from Atlas, Cidre Bouché Brut 2011 from Etienne Dupont, and Joker from Ace.
10) On tap: the closing weekend of Cider Week NYC, the opening weekend of Cider Week Virginia, The Core Pour in Santa Paula, California, and the Fête du Cidre à l'ancienne in Le Sap, Orne, Normandy.
If you're in the city for Cider Week NYC, please join us at Jimmy's No. 43 in the East Village for Reverend Nat's Cider Seminary on Friday evening and the inaugural Cider Salon on Saturday afternoon.
Have a great weekend!
Eric