All,
Here's a recap of the best cider news worth sharing: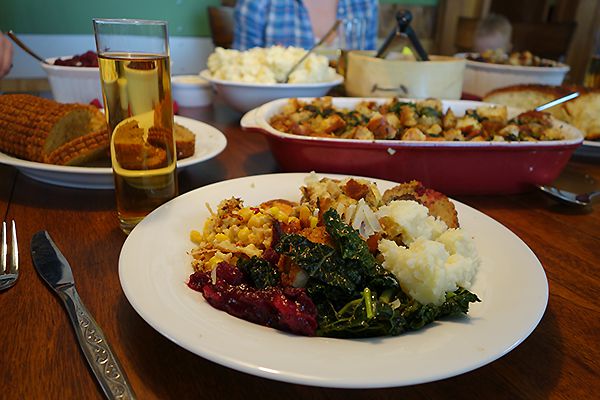 1) Tired of yet another article praising the virtues of wine at Thanksgiving? The Anti-Wine Thanksgiving, The Best Thanksgiving Wine is Cider, Turn Your Thanksgiving Feast into a Hard Cider Fest, and Six Tips for Making Thanksgiving a Cider-Centric Holiday are here to help.
2) Darlene Hayes relates the history of the Stone Fence and shares her own smoky take on the versatile drink in America's First Cocktail.
3) Wine writer Jon Bonné—ably assisted by Wassail's cider director Dan Pucci—contemplates cider's future in Where Is America's Cider Revival Headed? His conclusion? "There's no reason apples shouldn't earn the same respect as grapes."
4) "We're really growing and we don't have the human capital to maintain this growth trajectory." Eliza Greenman looks at the challenges facing perennial agriculture in Where Are the Tree Fruit Growers?
5) The Temperate Orchard Conservancy in Oregon is hard at work preserving the genetic diversity of Nick Botner's collection of roughly 4,500 apple varieties. Learn more about the project in Saving an apple orchard may graft an industry's growth.
6) Nick Gunn of Wandering Aengus Ciderworks and Dave White of Whitewood Cider appear on Episode 4 of Cider Chat during their recent visit to Franklin County CiderDays.
7) Toronto's West Avenue Cider wins Best in Show at the Ontario Cider Awards with their Cherriosity. Full results are listed in this brief article from Canadian Restaurant News.
8) Bill Bradshaw shares photos from his September visit to Vashon Island near Seattle. The island is home to innovative producers Nashi Orchards and Dragon's Head Cider.
9) Cider Says reviews Pacific Peach from Blackfin, Edgefield Hard Cider from McMenamins, and Irish Cider from Dublin's Pub. The Cider Journal reviews the 2014 releases of The 1840 and Classic from Shacksbury. And Cider Press lists its 10 Best Bars to Drink Craft Cider in Los Angeles.
10) The final weekend of Cider Week Virginia brings the autumn cider festival season to a close. Albemarle CiderWorks, Castle Hill Cider, Cobbler Mountain Cellars, Corcoran Vineyards & Cider, Foggy Ridge Cider, and Potter's Craft Cider will host open houses to celebrate.
That's all. Have a great weekend!
Eric