All,
Here's a recap of the best cider news worth sharing: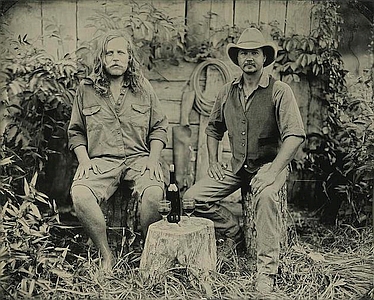 1) West Virginia—birthplace of the Golden Delicious—now has its own cidery. Hawk Knob Cidery and Meadery in Lewisburg will be the Mountain State's first cider producer.
2) The Apple Isle brings home Best in Show at the 2015 Australian Cider Awards. Willie Smith's in the Huon Valley earns top honors for its 18 Varieties Organic Cider. Visit Willie Smith's and other award-winning cidermakers along the Tasmanian Cider Trail.
3) It's the season of plenty for reviews at Adam's Apples. His favorite varieties? Ashmead's Kernel, Cox's Orange Pippin, Macoun, Reine de Reinettes, and Wickson.
4) The 3rd edition of Andrew Lea's classic Craft Cider Making book is now available for Kindle devices. While the print version won't land on North American shores until 2016, order a copy directly from Europe if you can't wait.
5) The schedules for Cider Week NYC (November 6-15) and Cider Week Virginia (November 13-22) are quickly taking shape. Cider lovers with gluten intolerance or celiac disease should check out GF Oktoberfest, held in the East Village on Saturday, November 7th.
6) The inaugural BC Cider Week kicks off in British Columbia.
7) Also on tap: The Festival in St. Petersburg (Florida), Pour The Core in Philadelphia, and La Faîs'sie d'Cidre in Jersey.
8) Tom Wark praises New York City's Wassail in A True Cider Experience and Culinary Tour de Force.
9) My Wormy, Pockmarked, Heirloom Apple Time Machine is Andy Brennan's illustrated personal journey of apple growing and cidermaking. (Learn more about Andy and Aaron Burr Cider in Episode 5 of my podcast.)
10) Golden Fire is a participatory digital arts project exploring Herefordshire's cider heritage from 1945 to the present. Follow @goldenfirehfd on Twitter for updates.
That's all. Have a great weekend!
Eric