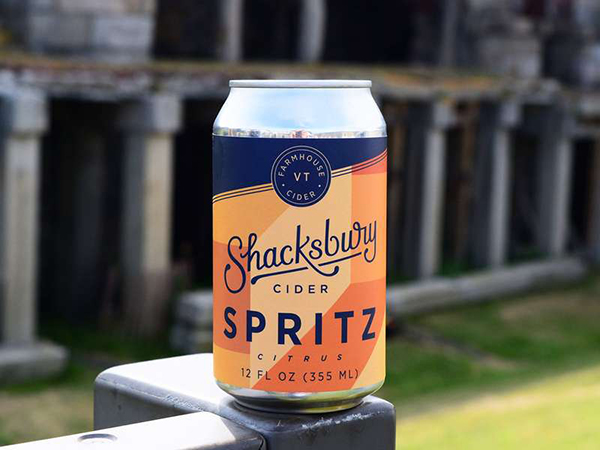 1) Are session ciders the next big cider trend? Mike Pomranz weighs in at Food & Wine with Low-Alcohol Ciders Are Designed for Easy Drinking.
2) "Perry doesn't scream; it whispers." Tim Larsen of Snowdrift Cider talks with Good Fruit Grower in Perry, cider's understated cousin, making its own name.
3) Wine & Craft Beverage News emphasizes the importance of cider descriptors in Wordsmithing your cider.
4) Still Ciders is the latest Craft Cider Round-Up from Meredith Collins. Also at Cider Culture: 5 Labor Day Cider Recipes for a Bangin' BBQ.
5) Cider Chat talks Orcharding & Apple Storage with Colin Scott of E & J Scott Orchards in Franklin County, Massachusetts. (CiderDays tickets are now on sale. I'll be presenting with Nicole Leibon on Friday evening.)
6) Steve Wood of Farnum Hill Ciders is this month's guest on Meet The Cidermaker at CIDRBOX.
7) Wine Enthusiast names Ryan Burk (Angry Orchard), Mikey Giugni (Scar of the Sea / Tin City Cider), and David Dolginow and Colin Davis (Shacksbury) to its Top 40 Under 40 Tastemakers 2017.
8) The deadline for entering the First Annual CIDERCRAFT Magazine Awards is fast approaching. (Have your copy of Volume 9 yet?) The US Open Cider Championship is also accepting entries.
9) On tap this weekend: Ciderfest at CIA Copia in Napa; the Meadful Things and Outciders Festival in Indianapolis; Castle Hill CiderFest near Charlottesville; the Ross-on-Wye Cider Festival in Herefordshire; and the Fiesta de la Sidra in Villaviciosa, Asturias.
10) Along Came a Cider reviews Angry Orchard The Old Fashioned. Cider Says reviews OR\WA Cider Collective Wild Plum and Snowdrift Cidermaker's Reserve. Cidercraft reviews Ridge Cider Co. Raspberry. CiderScene recaps Ciderstock. The Milled Apple reviews Graft Cider Where Secrets Lie and Cider Creek Queen of Tarts. Cider Society reviews Citizen Companion Sour Cherry, Cliffton Dry, and Longueville House Cider. The Cider Blog reviews Bignose & Beardy Katy Oak SV. The Cider Drinker reviews Norfolk Cider Company Medium Dry. Cider Sense reviews Oliver's Bottle Conditioned Medium 2014. Cider Sleuth advocates for the schooner in Too small. Too big. Just right. And Cider Explorer reviews Beard & Sabre Dark Raven, Vinařství Mühlberger Cider, and Elbler Flut Stark.
Have a great weekend!
Eric