All,
Here's a recap of cider news from the past week: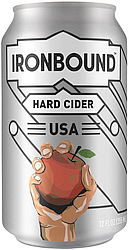 1) Jersey Cider Works is bringing back the Harrison and rekindling the once-mighty Newark cider economy. Read more in Edible Jersey.
2) The Pomme Boots Society is formed to support women in the cider industry. Connect with the society on Facebook, Twitter, and Instagram.
3) US market leader Angry Orchard launches Stone Dry in 6-packs. Also newly available in 6-packs: Reverend Nat's flagship Revival Hard Apple.
4) Claude Jolicoeur—author of The Cider Maker's Handbook—shares photos from a visit to the Mostviertel region of Austria, known for its perry pears. The international Salon des Mostes featured products from 20+ commercial producers in Austria, Germany, Italy, France, and Latvia.
5) Orchardist and fruit explorer Eliza Greenman hunts for the Vermont Beauty, a pear variety native to the Champlain Valley that was presumed lost.
6) An incomparable pleasure of the fall is drinking apple juice straight from the press. With the release of the compact Goodnature Countertop CT7, expect to see more cold-pressed juice for sale at local cafes, restaurants, and grocery stores.
7) Millstone and ANXO debut their Collaboration #1 cider that was fermented in a 25 hectoliter (660 gallon) Barolo cask. ANXO holds Washington DC's first winery license and is slated to open in late 2015.
8) On tap this weekend: the inaugural Toronto Cider Festival and the 2nd Annual Cider Swig in Gig Harbor, Washington.
9) Tom Wark at The Cider Journal reflects on judges' palate fatigue in Why Cider Competitions Have An Edge Over Wine Competitons.
10) Asheville, North Carolina has one of the country's best beer scenes. Not surprisingly, its cider scene is red hot.
That's all. Have a great weekend!
Eric
P.S. I'm beta testing a new version of my US Cider Map. It works great in the Google Maps app (iOS or Android). In your browser, "star" the map and then look for it under "Your places" in the Google Maps app. Let me know what you think!