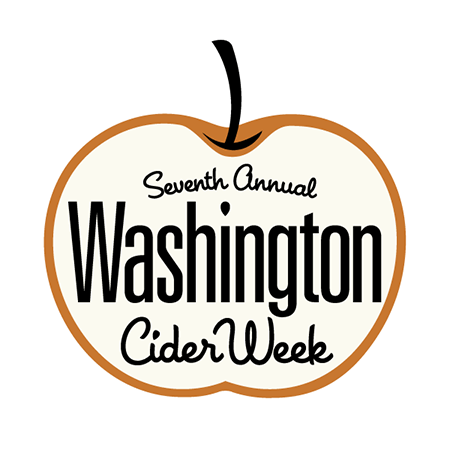 1) The 7th Annual Washington Cider Week is underway with 100+ events to be held across the state. Erin James—editor-in-chief at Cidercraft and author of Tasting Cider—shares her Top Five Washington Ciders with Seattle's KING 5.
2) Washington Cider Week's anchor event is the 8th Annual Cider Summit Seattle, which kicks off this afternoon. See the impressive producers list to see what's being poured.
3) Women Making Waves in the Cider World 8 at Cider Culture profiles women in the British Columbia cider industry. And at Cidercraft, British Columbia's Push for Farm-Crafted Ciders spotlights cider that is "made on the same farm that the apples are grown on."
4) "The growth in this sector has been incredible." Ontario Craft Cideries Increasing Production, Responding to Consumer Demand lists some remarkable statistics from the Ontario Craft Cider Association.
5) The harvest has come early in many apple-growing regions. Virtue Cider shares its excitement in First Day of Pressing. (Sample Virtue and other Michigan ciders on Saturday at the Uncle John's Mid Mitten Cider Fest.)
6) The Charleston City Paper chats with Windy Hill Orchard and Ship's Wheel Hard Cider in Two South Carolina craft cider companies talk fermented fruit, and what's next for cider.
7) Washington's second cider-maker is set to open this fall and Two Consultants Quit Their Jobs to Open a Cidery in DC profile the urban cidery Supreme Core.
8) This week's Cider Chat episode is Discovering Luxembourg with Ramborn Cider Company.
9) The Crown Inn in Woolhope, Herefordshire was named Cider Pub/Bar of the Year in the Great British Pub Awards 2017. The Firehouse in Curry Rivel, Somerset—also an excellent place to drink cider—was named Newcomer of the Year. See this interactive map of winners for full results.
10) Along Came a Cider reviews Champlain Orchards Heirloom Semi-Dry. Cider Says reviews E.Z. Orchards Roman Beauty, North Idaho Wild Cherry, and Angry Orchard / E.Z. Orchards Understood in Motion 02. Cidercraft reviews Finnriver Farmcrafted Saison Cider. CiderScene reviews Painted Turtle Java Vanilla. Cider Society reviews Artifact Roxbury, Slim Pickens Yo! Blueberry, and Wayside Dry Town. I Think About Cider reviews Ruwet Cidre Brut. The Milled Apple reviews Artifact Perception Shift, Graft Cloud City, and Champlain Orchards Sidria. Cider Explorer answers Where to drink/buy cider in Vienna? and reviews Ramborn Perry, Cydr Jabłkowy, and Zeffer Red Apple Cider. And Real Cider Reviews tries Batlow Saison Cider and Dr. Pilkington's Miracle Cider.
Have a great weekend!
Eric