Hello,
Here's a recap of the best cider news worth sharing: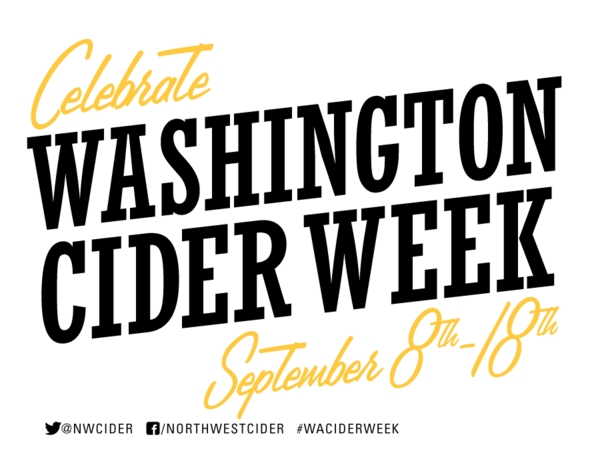 1) The 6th Annual Washington Cider Week is upon us. The flagship event is Cider Summit Seattle, held this Friday and Saturday at the South Lake Union Discovery Center. The popular tasting festival features 150+ ciders from the Pacific Northwest and beyond.
2) The New York Times chats with Brooklyn Cider House's Peter Yi in The Hard-Cider Craze Will Get a Hard-Core Pub. Inspired by Basque and other Old World cidermaking traditions, Brooklyn Cider House's ciders are fermented with natural yeasts and contain little to no residual sugar.
3) Vermont Technical College is offering an Introduction to Hard Cider Making course on October 15-16. The training takes place at the Woodchuck Cidery in Middlebury and will be led by Woodchuck's Ben Calvi.
4) Citizen Cider in Burlington, Vermont announces its third annual Olmsted Apple Project. Named after prominent landscape architect Frederick Law Olmsted, the project encourages Burlington residents to collect local apples that Citizen will then press and ferment into a limited release cider. A portion of the proceeds will benefit the Vermont Foodbank Gleaning Program.
5) Apples from the historic orchards at Gettysburg National Military Park in Pennsylvania have been used to create a special release cider that commemorates the 100th anniversary of the National Park Service. Learn more in Seedling to Cider Project Collaborates with Good Intent on Centennial Cider from Kristen Kwiatkowski at Cider Culture.
6) Cider Chat interviews pomologists John Cline and Derek Plotkowski of the University of Guelph in Ontario. Good Beer Hunting interviews Ryan Burk of Angry Orchard Cider. (For more on Burk, the newest installment of A Year in the Life of a Cidery is August: The Art of Blending.)
7) The latest in Wassail's Cidermaker Dinner Series is Oliver's + Angry Orchard on Tuesday, September 13. The four-course meal features six ciders, some of which will be making their public debut. Tom Oliver and Ryan Burk will be on hand to discuss their creations.
8) The inaugural Txotxfest takes place in Durham, North Carolina. (I'll be there!) Friday night's dinner at Mateo Bar de Tapas features chefs from Black Twig, ANXO, Wassail, and Mateo pairing their dishes with ciders from Eden, Citizen, Stem, and De Maison Selections. Saturday afternoon's tasting festival at Black Twig Cider House features ciders from the Southeast and beyond. For more details, read What is Txotx? from The Local Palate and follow Txotxfest on Instagram, Twitter, and Facebook.
9) Also on tap this weekend: the Mid Mitten Cider Fest at Uncle John's Cider Mill in St. Johns, Michigan and Celebrate Life on a Slow Day in Apple Country in Sebastopol, California. (Read Hard Core: Four North Bay Cider Makers Who Are Shaping the Artisan Cider Movement from Edible Marin & Wine Country for more on the local cider scene.)
10) Along Came a Cider shares her European Cider Roundup. Cider Says reviews Dunkertons Organic Perry, Dunkertons Dry Organic Cider, and Wyder's Prickly Pineapple. The Milled Apple reviews Doc's Draft Raspberry Hard Apple Cider. Sipology reviews Uncle John's Russet. I think about cider reviews Eric Bordelet Poiré Granit 2014. Real Cider Reviews tries Winemakers Cider Co's Granny Smith. And cidersense reviews Ross on Wye Headless Man.
Have a great weekend!
Eric