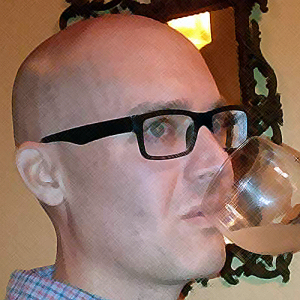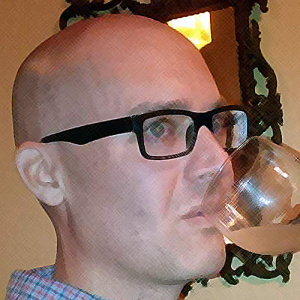 I'm Eric West. I teach the world about cider and perry.
I direct the Great Lakes International Cider & Perry Competition in Grand Rapids, Michigan. GLINTCAP is the world's largest cider judging, with a record 1,334 entries in 2018. I was a judge (2012) and registrar (2013-2014) prior to becoming competition director in 2015.
I received a Significant Contribution to the Cider Industry award from the United States Association of Cider Makers in February 2017. Only three other people—Ben Watson, Alan Shapiro, and Peter Mitchell—have been so honored.
I judged at the British Cider Championships in 2016. It is Europe's largest cider judging, held as part of the Royal Bath & West Show in Somerset, England. I judged the Single Variety class alongside English cider expert Gabe Cook. Few Americans have ever taken part in this prestigious competition. I was also the guest international judge for the Australian Cider Awards in 2018.
I served as Interim Director of the Certified Cider Professional program in 2015-2016. CCP was created by the United States Association of Cider Makers to educate and accredit industry professionals who sell cider. I also sat on the CCP Advisory Board in 2017-2018.
I've written educational features for CIDERCRAFT Magazine:
Issue 9 (August 2017) — The Many Faces of the Apple (w/ Eric Lewandowski)
Issue 8 (May 2017) — The Path to Commercial Success
Issue 6 (August 2016) — Cider's Sweet Spot
Issue 4 (November 2015) — How to Make Cider at Home
Issue 3 (May 2015) — Heirloom Cider Apples
Issue 2 (November 2014) — Tradition in a Bottle
I've traveled across North America, England, and Spain, interviewing cidermakers, bar/restaurant owners, importers, event promoters, and other influential people in the cider industry. Perhaps no one in the United States has tasted more ciders or visited more cideries than I have. (See my United States Cider Map if you'd like to visit a few yourself!) This first-person experience gives me an unrivaled perspective on the modern cider renaissance.
I was a craft beer enthusiast before falling in love with cider. During that season of my life, I became a Certified Cicerone and a BJCP Judge. I am very much at ease explaining the world of cider to beer enthusiasts.
I live with my wife Melissa and son Heron in the Blacksburg, Virginia area. Reach out via email at eric@ciderguide.com. I'd love to hear from you!
Please note: I do not rate or review ciders on this site. See glintcap.org to enter the cider competition I direct.
Presentations and Guided Tastings
October 2018
Australian Cider Forum
The Great Lakes International Cider and Perry Competition
September 2018
Australian Cider Awards
US Cider Masterclass
February 2018
CiderCON Baltimore
Orchard-Based Cider Dryness Scale (Moderator)
November 2017
Franklin County CiderDays
How to Taste Hard Cider (w/ Nicole Leibon)
February 2017
CiderCON Chicago
The Importance of Online Branding (w/ Meredith Collins)
December 2016
Great Lakes EXPO
Growing a Successful Orchard-Based Cider Business (w/ Mike Beck, Dan Young, and Andy Sietsema)
November 2016
Franklin County CiderDays
Cider Appreciation 101 (w/ Brian Rutzen and Dan Pucci)
September 2016
Black Twig Txotxfest
The Wide World of Cider
April 2016
UW-Madison Cider Workshop
Exploring the Many Styles of Cider
February 2016
CiderCON Portland
Engaging Your Core Audience Through Writing (w/ Meredith Collins)
December 2015
Great Lakes EXPO
Exploring the Many Styles of Cider (Talk & Tasting)
November 2015
Cider Week NYC
Cider Salon at Jimmy's No. 43 (Moderator)
Reverend Nat's Cider Seminary (w/ Nat West)
November 2015
Franklin County CiderDays
Cider Appreciation 101 Tasting
February 2015
CiderCON Chicago
Defining Cider Styles and Competitions
November 2013
Franklin County CiderDays
Spanish Cider Tasting (Panelist)
Radio & Podcast Appearances
December 2016
The Joy Cardin Show
Tell Joy Where To Go For Hard Ciders
November 2015
Beer Sessions Radio
Cider Cocktails
February 2015
Nerdette
Boozy Botany and the Story of Marian Anderson
February 2015
Strange Brews
Guide to Cider with Eric West of Cider Guide
November 2014
Beer Sessions Radio
Past, Present and Future of Cider
The world's best cider news.
Delivered to your inbox each Friday. 1,000+ subscribers can't be wrong.