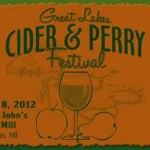 September 8
Great Lakes Cider & Perry Festival
http://www.greatlakescider.com/ciderfest.html
The 5th annual GLCPA festival will be held at Uncle John's Cider Mill in St. John's, Michigan with 100+ ciders and perries for festival goers to sample. Michigan cidermakers take home plenty of GLINTCAP medals each year…so be prepared to taste some great cider! I haven't seen an official list of what's on offer…but if @ChicagoCider's tweets are credible, then AEppelTreow, Black Star, Left Foot Charley, Prima, Tandem, Uncle John's, Vander Mill, and Virtue will all be represented.
---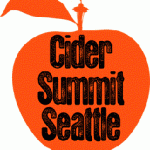 September 8
Cider Summit Seattle
http://www.cidersummitnw.com/seattleeventinfo.html
The 3rd annual Cider Summit Seattle will be held at the South Lake Union Discover Center Lawn in downtown Seattle. There are some great ciders available at this event; I'd head straight for the Alpenfire, EZ Orchards, and Snowdrift booths in case they run dry later in day! Some of my personal favorite ciders include 2 Towns Made Marion, Carlton Citizen, Eaglemount Ginger, Tieton Frost, and Wandering Aengus Wickson.
---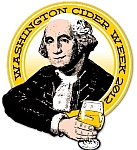 September 8-16
Washington Cider Week
http://www.nwcider.com/washington-cider-week/
Cider Summit Seattle is just one of dozens of different events being held in Seattle, Spokane, Yakima, Port Townsend, and other cities during Washington Cider Week. Oregon Cider Week (and Cider Summit Portland) were huge successes in June, and there's every reason to believe that Washington's events will continue to build cider's presence in the Northwest. Get ready for a number of tap handle takeovers, special cider cocktails, cider/food pairings, and cider tasting flights at bars and restaurants throughout the state!
---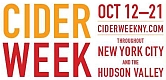 October 12-21
Cider Week New York
http://www.ciderweekny.com/
The 2nd annual Cider Week New York will be held at locations throughout New York City and the Hudson Valley. Organized by Glynwood's Apple Project, the event features workshops, tastings, cider/food pairings, and more. Whereas most similar events try to focus on ciders from producers in the local region, the urban melting pot that is New York City means that there will be plenty of French, Spanish, and English ciders to taste as well. This year's schedule hasn't been posted, but there should be many different options happening throughout the city every night.
---

November 3-4
Franklin County CiderDays
http://ciderday.org/
The 18th annual CiderDays festival will be held at a variety of orchards and other sites throughout Franklin County (Massachusetts). According to the website, the target audience for the festival is "all who love apples, fresh or hard cider, apple cuisine, apple orchards or just being in New England in the fall." There are numerous workshops and tastings for backyard apple growers and cider enthusiasts, two 90-minute Cider Salons with unlimited tastings of ciders from around the country, and a New England-themed Harvest Supper prepared with locally grown ingredients.
The 2011 CiderDays was my first and it was definitely worth the drive up from Virginia! Some of this year's workshops that catch my eye are Identifying and Conserving Heritage Apples with John Bunker and David Buchanan, Learning How to Taste the Apples in Your Hard Cider by Robert Heiss, and Home Ice Cidermaking with Claude Jolicoeur. The 5:30-7:00 Cider Salon was packed to capacity last year so you might consider buying tickets for the 3:30-5:00 Cider Salon which isn't nearly as busy!
---

November 9-18
Cider Week Virginia
http://www.ciderweekva.com/
The inaugural Cider Week in Virginia is the only event of its kind (to my knowledge) that is officially designated by a governing body! Based on a preliminary schedule that I read earlier in the year, the Charlottesville area will be hosting quite a few events…but numerous tastings and events will be held throughout the state. As a resident of Virginia, I'm excited that we've joined New York, Oregon, and Washington in hosting our own week of cider. Come on out and support Albemarle, Blue Bee, Bold Rock, Castle Hill, Foggy Ridge, Old Hill, and Potter's!