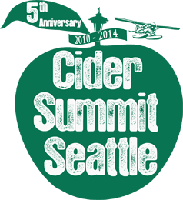 Cider Summit Seattle
September 5-6
cidersummitnw.com/seattleeventinfo.html
The 5th annual Cider Summit Seattle will be held at the South Lake Union Discovery Center. With over 150 ciders being poured from the Pacific Northwest and beyond, you'll likely need both days to sample everything on your wish list.
---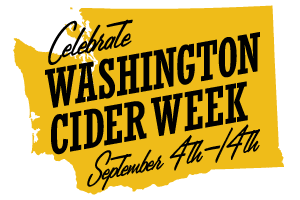 Washington Cider Week
September 4-14
nwcider.com/washington-cider-week
Cider Summit Seattle is just one of dozens of different events being held in Seattle, Spokane, Yakima, Port Townsend, and other cities during Washington Cider Week. Oregon Cider Week in June is always a success; both events have done a great deal to raise awareness of cider in the Northwest. Get ready for a number of tap handle takeovers, special cider cocktails, cider/food pairings, and cider tasting flights at bars and restaurants throughout the state!
---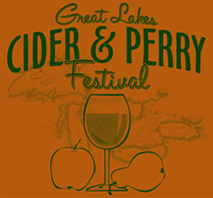 Great Lakes Cider & Perry Festival
September 6
greatlakescider.com/ciderfest.html
The 7th annual Great Lakes festival will be held at Uncle John's Cider Mill in St. John's, Michigan with 100+ ciders and perries for festival goers to sample. Producers from Michigan and the entire Great Lakes region bring home plenty of GLINTCAP medals each year…so be prepared to taste some great cider! I haven't seen an official list of what's being poured, but cidermakers from around the country send bottles to be poured at the festival.
---


Cider Swig
September 27
gigharborfoundation.org/cider-swig
Cider Swig is a new event for 2014 that will be held in Gig Harbor (near Tacoma in the greater Seattle area). Sample 50+ ciders from well-known regional producers while enjoying live music, food, and a variety of workshops and kid-friendly activities.
---


Pour the Core
September 27 – Philadelphia
October 4 – Long Island
pourthecore.com
Pour the Core began on Long Island in 2012 and expanded to Philadelphia in 2013. The ciders available at these festivals are mostly mainstream, national brands, but the Philadelphia event is doing a nice job of attracting Pennsylvania craft cider producers to participate.
---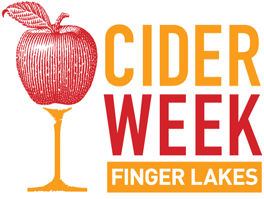 Cider Week Finger Lakes
October 3-12
ciderweekflx.com
The 3rd annual Cider Week Finger Lakes is anchored by the Ithaca Apple Harvest Festival. On offer are a variety of events such as tastings, cider dinners with local chefs, a local orchard tour, and a cider-flavored square dance. Visitors and locals alike will have the opportunity to try local cider by the glass or presented in cider flights, pairings with hand-selected entrées, and cider cocktails at a number of venues throughout Ithaca and the Finger Lakes region. Participating cidermakers include Bellwether Hard Cider, Eve's Cidery, Redbyrd Orchard Cider, and BlackBird Cider Works.
---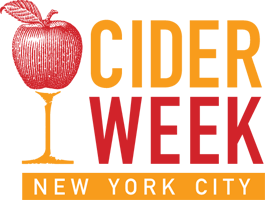 Cider Week New York City
October 24 – November 2
ciderweeknyc.com
This is the original Cider Week on the East Coast, now in its 4th edition in New York City. Organized by Glynwood's Apple Project, the event features workshops, tastings, cider/food pairings, and more. Whereas similar events often focus on ciders exclusively from the local area, Cider Week New York City also features important regional cidermakers such as Farnum Hill Ciders, West County Cider, and Eden Ice Cider. This year's schedule hasn't been posted, but there should be many different events happening throughout the city every evening.
---


Franklin County CiderDays
October 31 – November 2
ciderdays.org
The 20th annual CiderDays festival will be held at a variety of orchards and other sites throughout Franklin County, Massachusetts. According to the website, the target audience for the festival is "all who love apples, fresh or hard cider, apple cuisine, apple orchards or just being in New England in the fall." There are numerous workshops and tastings for backyard apple growers and cider enthusiasts, two 90-minute Cider Salons with unlimited tastings of ciders from around the country, and a New England-themed Harvest Supper prepared with locally grown ingredients.
The 2011 CiderDays was my first and it was well worth the drive up from Virginia! I made it back in 2013 and plan to attend in 2014 as well. Some of this year's workshops and tastings that catch my eye are Fruit Exploring with John Bunker & Rowan Jacobsen, Ice Cidermaking with Claude Jolicoeur, So You Want to Be a Commercial Cidermaker with Steve Gougeon and Andy Brennan, and British Cider Tasting and Discussion with Tom Oliver. Both Cider Salons were sold out last year so I recommend buying your tickets in advance!
---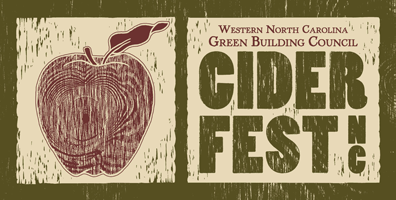 CiderFest NC
November 2
ciderfestnc.com
CiderFest NC is in its second year, celebrating the many craft ciders now available in North Carolina. The event is held in Weaverville—just north of Asheville—and is close to the state's primary apple growing region in Henderson County.

---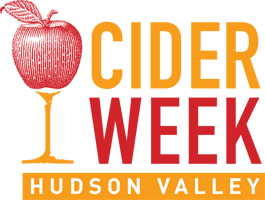 Cider Week Hudson Valley
November 14-23
ciderweekhv.com
The Hudson Valley now has its own cider week. Growers and cidermakers there have told me that traveling to New York City during the peak of the apple harvest was not at all convenient, so this seems like a nice solution. The website doesn't reveal much at the moment aside from a list of the participating cidermakers…but the list is an impressive one that includes Aaron Burr and Slyboro.
---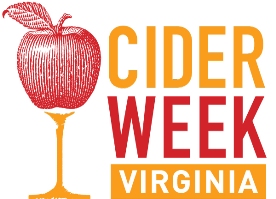 November 14-23
Cider Week Virginia
ciderweekva.com
Cider Week Virginia is the only event of its kind (to my knowledge) that is officially designated by a governing body. Charlottesville and Richmond host many of the events, but each year the schedule includes more tastings, workshops, and dinners in population centers across the commonwealth. As a resident of Virginia, I'm very excited that we have a cider week of our own. Come on out and support Albemarle, Blue Bee, Bold Rock, Castle Hill, Cobbler Mountain, Corcoran, Foggy Ridge, Old Hill, Potter's, and Winchester Cider Works during the 3rd annual Cider Week Virginia!