Hello,
Here's a recap of the best cider news worth sharing: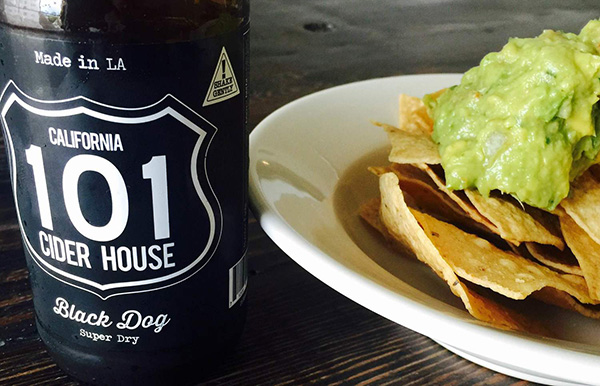 1) Mark McTavish of Half Pint Ciders in Southern California shares some excellent pairing suggestions and descriptions in Five ciders for foodies! (Bonus: An illustrated version of the pairings from Whole Foods Market.)
2) The winners of the Pomme d'Or 2016 awards have been announced. The judging—held in conjunction with the Apfelwein Weltweit festival in Frankfurt—includes categories for still ciders, sparkling ciders, dessert ciders, and apple-based spirits.
3) Susanna Forbes writes for Imbibe UK on World Cider. The article focuses on cider trends in France, Spain, Sweden, and the United States.
4) Cider Chat interviews Neil Worley of Worley's Cider in Somerset.
5) Kenneth Clarkson writes for Cidercraft on Nine Hopped Ciders to Put Some Pep in Your Step. Although US hop production is centered in the Pacific Northwest, the list features hopped ciders from around the country.
6) Barrel Aging in the Stone Barn is the April post in Angry Orchard's A Year in the Life of a Cidery. Prior installments are March: Old Apple Tree, we Wassail Thee…, February: Cold Storage, and January: The Dormant Season.
7) Cider Soms chat with Alan Shapiro – The Genius Behind Cider Summit. The producer list for Cider Summit San Francisco—set for April 23rd at The Presidio—is now available. (To hear more from Shapiro, check out Episode 7 of my podcast.)
8) The 3rd Annual Hood River Hard-Pressed Cider Fest takes place on Saturday. The Hood River region—roughly an hour's drive east of Portland—is home to a rapidly growing cider scene with producers both large (Jester & Judge) and small (Rack & Cloth).
9) Grand Rapids Cider Week kicks off on Monday. Grand Rapids is the second largest city in Michigan and is close to the growing region known as The Ridge, an area celebrated for its fruit and vegetable production (including apples).
10) Along Came a Cider reviews South Hill Cider's 2014 Pack Basket. Cider Says reviews One Tree Hard Cider Dark Cherry, William Tell Dry Hard Apple Cider with Strawberry and William Tell Apple Mango Muscat Cider from Cider Brothers, and Carlton Cyderworks AHH!!! Apricot Honey Habanero. The Milled Apple reviews Citizen Cider Unified Press and Semi Dry and Dry Hopped from Cidergeist. The Cider Journal reviews The Falstaff Seven Year Cider and Cinderella's Slipper Dry & Still from Eden Specialty Ciders and Apple Outlaw Hoppin' Holdup. Real Cider Reviews tries Eric Bordelet Sidre Brut Tendre. And Cider Steve reviews Worley's Mendip Hills and Hoxton Cidersmiths Michelin and Browns.
Have a great weekend!
Eric