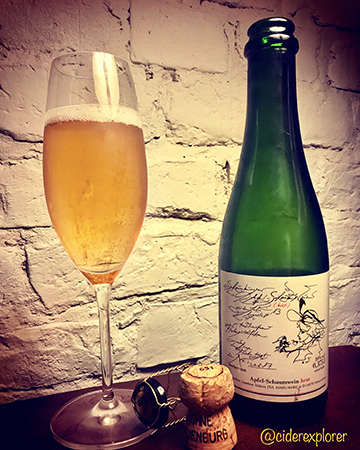 1) #PickCider this New Year's Eve with sparkling cider suggestions from Cider Explorer, Cider Says, and La sidra está de moda.
2) Dan Pucci looks into the future in Craft Cider Trends for 2018.
3) The New York Times documents regulatory fatigue at Indian Ladder Farms in When Picking Apples on a Farm With 5,000 Rules, Watch Out for the Ladders.
4) The latest Cider Chat episode is Ice Cidermaking Tips with Chadd Cook.
5) Whitewood Cider shares its Legit Mulled Cider Recipe with Cidercraft.
6) Cider Culture suggests a novel New Year's Eve pairing in Citizen Cider The Lake Hopper + Fancy Steak Sandwich.
7) The Town Dish checks in with Hale & True in Philadelphia. And Cider Culture chats with Overlander Cider in Niagara-on-the-Lake, Ontario.
8) As cider booms, CCOVI continues to be a key industry partner explores how the Cool Climate Oenology and Viticulture Institute at Brock University—an official provider of CINA Cider & Perry Production Training courses—is impacting Ontario's cider industry.
9) The Fine Cider Company releases a short video from a November visit to Little Pomona in Herefordshire.
10) Along Came a Cider shares her 10 Favorite Ciders of 2017. Cider Says shares her Favorite Ciders of 2017 and reviews Cidrerie du Vulcain Premiers Emois and Slyboro Night Pasture. Cidercraft reviews Prospect Ciderworks Paradise. The Milled Apple reviews Cider-Grown: Farnum Hill and Portland Cider Company Hop'rageous. Cider Society reviews Embark Imperial Blizzard, Shacksbury Deer Snacks, and Hardscrabble Dry. Cider Explorer reviews Cydr Miłosławski Półwytrawny, Aspall Draught Cyder, and Tátův Cider Polosuchý. And Real Cider Reviews tries Thistly Cross Traditional and Willie Smith's Somerset Redstreak 2017.
Have a great weekend!
Eric