Hello,
Here's a recap of the best cider news worth sharing: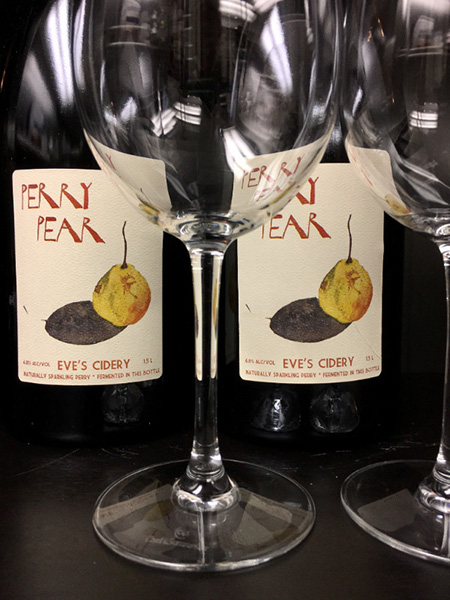 1) Ring in the New Year with the New Year's Eve Cider Bash at Wassail in New York City, New Year's Eve at ANXO in Washington DC, and Ring in the New Year with Us! at The Northman in Chicago.
2) If you're celebrating at home, Sheridan Smith at Cidercraft suggests 7 Méthode Champenoise Ciders to Toast New Year's Eve. Tom Wark at The Cider Journal recommends 10 Great Ciders To Replace Sparkling Wine on New Year's Eve. And Eden Specialty Ciders pulls back the curtain in How we make our champagne style ciders.
3) In One Man's Quest To Reinvent The Wheel — The Flavor Wheel, That Is, NPR's The Salt looks at various attempts to convey the multi-dimensional sensory qualities of our food and drink.
4) Good Fruit Grower chats with Marcus Robert of Tieton Cider Works about the benefits of growing cider fruit in More cider apples are needed to meet soaring demand.
5) Ronald Sansone writes for Cider Culture on Getting into the Business of Cider with BenchGraft's Nick Gunn. The Q&A with Gunn—co-founder of Wandering Aengus and current president of the Northwest Cider Association and the Cider Institute of North America—touches on common mistakes made by startup cideries. (In other business news, the latest at Cidernomics is Vintage (Cidrage?): The Surest Sign of a Cider Underdog.)
6) Also at Cider Culture, Sofia Payson writes on A Few New Maine Cideries and Kristen Kwiatkowski writes on Coming to Wilmington, Delaware: Civil Cider.
7) San Diego is poised for a breakout cider year in 2017. See The state of San Diego cider and Newtopia Cyder Taps Tasting Room in Scripps Ranch to learn more.
8) Maxim shares its 9 Ciders You Should Be Drinking Right Now. And Seattle Magazine's Cider House Rules, Seattle Style features four of the city's best spots to drink cider.
9) Prices for most CiderCon attendees will increase from $395 to $455 on January 6th. Sign up at CiderCon 2017 Registration today to get the lowest possible rate. USACM also announces that it will award up to $50,000 in grants for innovative cider research projects.
10) Along Came a Cider shares My 10 Favorite Ciders of 2016. Cider Says reviews Burrow Hill Medium Dry, Longueville House Cider, and Loic Raison Brut. Cider Chat visits the Musée du Poiré in Normandy. The Milled Apple reviews Vermont Cider Co. Addison, Aspall Demi-Sec, Angry Orchard Cinnful Apple, and Farnum Hill Kingston Black 2014. Cider Society reviews Sundström Hudson Valley 2015, Blackman Old Orchard Select, and Downeast Winter Blend. The Cider Drinker reviews Westons Rosie's Pig Handbrake. And Real Cider Reviews shares its Best Ciders of 2016.
Happy New Year!
Eric