Hello,
Here's a recap of the best cider news worth sharing: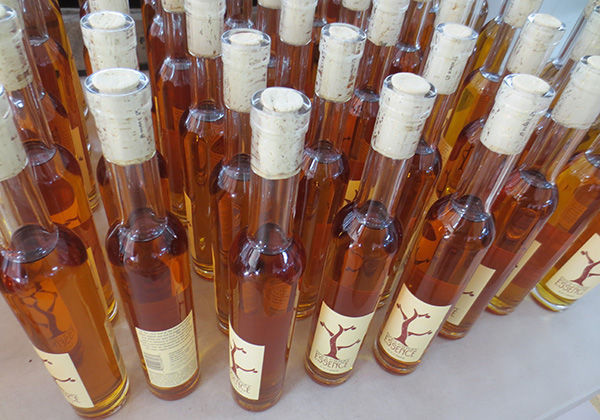 1) Eve's Cidery recommends Ice Cider for Valentines Day. Suggested ice cider pairings (recipes included!) are King of the Forest Chestnut Cake, Crustless Italian Cheese Cake, Lemon Curd Tart, Mexican Chocolate Truffles, and a Local Cheese Plate.
2) "Winter always has us looking for something deeper, darker, fuller." CIDER/FOOD suggests Honey-Poached Chestnuts + Blue Cheese + Ice Cider as a satisfying pairing.
3) The latest post at Cidernomics is The Cost Of That Fizz In Your Cider.
4) The United States Association of Cider Makers (USACM) launches the online exam for Level One of its Cider Certification Program.
5) Schilling Cider House's new Portland location will feature a sour barrel program led by Pomme Boots Society co-founder Jennie Dorsey.
6) Eater Chicago offers A Sneak Peek Inside Eris, Chicago's First Cider House. The all-star team behind Eris Brewery & Cider House includes beverage industry veterans Michelle Foik, Katy Pizza, and Hayley Shine.
7) Cidercraft recommends 5 West Coast Cideries to Discover in 2017. Other profiles of up-and-coming West Coast producers include Raising the Bar: Apples at the core of 1859 Cider Co. (Salem, Oregon) and Crooked City Cider is growing (Oakland, California).
8) Cidercraft interviews Nick Gunn of BenchGraft Cider Consulting. And Cider Chat interviews Llorenç Frigola of Mooma Cidery in Catalonia.
9) Cider Week Chicago wraps up this weekend with Cider Summit Chicago (don't forget my Chicago Cider Summit 2017 Tasting Guide!).
10) Along Came a Cider reviews Citizen Cider Barrel-Aged. Cider Says reviews Wandering Aengus Bloom, Eve's Cidery Autumn's Gold, and Portland Cider Sangria. The Milled Apple reviews Harpoon Spring Cider, Woodchuck June and Juice, and Schilling Mischief Maker Pomegranate. Cidercraft reviews Uncle John's Apple Cherry. Cider Soms share notes from the CiderCon French Perry Tasting. Cider Society reviews Urban Farm Fermentory Hopped Cidah, Stowe Cider Smugglers' Reserve Bourbon Barrel Aged, Stem Ciders Malice, and Slim Pickens Make Momma Proud. CiderScene reviews Blake's Beard Bender. The Cider Drinker reviews Hunt's Whisky Conditioned Cider. And Real Cider Reviews tries Hillbilly Scrumpy Cloudy Apple.
Have a great weekend!
Eric