Hello,
Here's a recap of the best cider news worth sharing: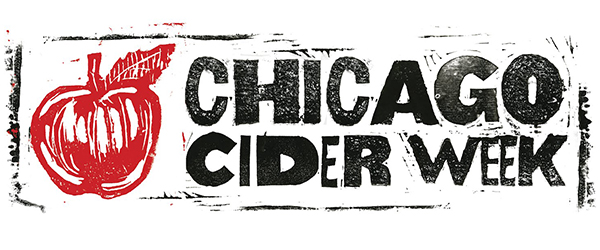 1) Chicago Cider Week kicks off today at The Northman. Visit ciderguide.com/chicago for a Chicago Cider Week Map, a link to the CiderCon Schedule, and a handy Cider Summit Chicago Tasting Guide.
2) Cider Soms sampled innovative cocktails at the 3rd Annual Virtue Cider Stone Fence Competition. See Stone Fence Competition Cocktails for the recipes and Virtue Cider at Chicago Cider Week for a list of Virtue's tastings and events.
3) Stem Ciders in Colorado is building a restaurant, taproom, and production facility—complete with its own orchard. Read more in RiNo cidery breaks ground on $7M facility in Lafayette. (If you're headed to CiderCon, check out Stem's Chicago Events.)
4) Holly Tennant interviews the founders of the Pomme Boots Society in the latest Women Making Waves in the Hard Cider World feature at Cider Culture.
5) Also at Cider Culture, Kerry McKenzie shares his Guide to Pairing French Ciders. (Love French cuisine? The Cider Chef is a great source for recipes that use cidre and calvados.)
6) Tom Wark at The Cider Journal believes that The Key to Cidery Success is Going Direct.
7) "Yet even in the most adventurous tap rooms and beer bars, craft cider simply doesn't exist." Jane Ryan at DrinkUp.London tries to figure out How Cider Got Left Behind.
8) Cider Chat interviews Luis Ravina Pisaca of Sidra Posma in the Canary Islands.
9) The inaugural Cider Week Frankfurt will be held March 21-24 prior to the 9th Annual Apfelwein International festival on March 26.
10) Along Came a Cider reviews Downeast Cranberry Blend. Cider Says reviews Jester & Judge Pineapple Express, Anthem Hops, and Virtue Lapinette. The Milled Apple reviews J.K.'s Farmhouse Summer and Nine Pin Crimson Gold. I think about cider reviews Guzman Riestra Sidra Brut Nature. Cider Society reviews Stem Ciders Remedy, ANXO + Shacksbury Collaboration #5, Nine Pin Vanilla Chai, and Peckham's Cider Kir. The Cider Drinker reviews Sxollie Granny Smith. Cider Steve reviews Rich's Farmhouse Cider Dry. And Real Cider Reviews tries Lost Pippin Heritage Cider from Tasmania.
See you in Chicago?
Eric