Hello,
Here's a recap of the best cider news worth sharing: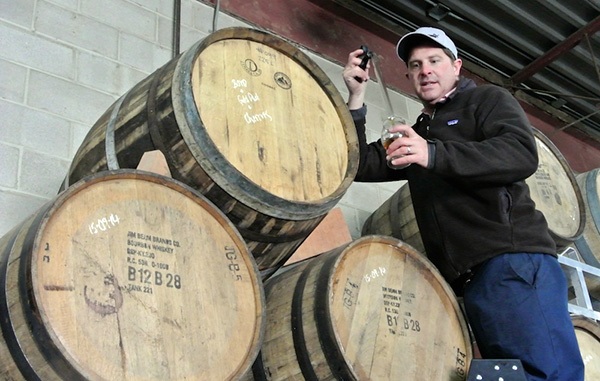 1) Wines In Niagara interviews Chris Haworth of West Avenue Cider. Craft cider is growing rapidly in Ontario, and West Avenue—which has an impressive collection of GLINTCAP medals—is leading the way in quality and innovation.
2) C&C Group will end cider production at the historic Shepton Mallet Cider Mill in Somerset. Cider production and packaging will be consolidated at the Clonmel, Tipperary site where the Bulmers and Magners brands are manufactured. Read more about the potential impact from The Guardian and The Irish Times.
3) Cider Sales See Big Decline in Growth in 2015 according to Nielsen off-premise data obtained by Tom Wark at The Cider Journal.
4) Food Republic visits Angry Orchard's new Hudson Valley facility and chats with head cidermaker Ryan Burk in In The Race For Cider Superiority, Angry Orchard Is Upping The Ante.
5) Cider Chat interviews Ryal Schallenberger of Northwest Mobile Juicing. The company operates a fleet of mobile processing trailers that provide on-site juice pressing, pasteurizing, and packaging services. See this 75-second video for a juicing demonstration.
6) Bill Lyon (also known as Cider Snob) educates the Tumblr set in Beer vs. Cider 001.
7) Professional surfer Aritz Aranburu helps kick off the txotx season at Zelaia in the Basque Country. Learn more about the Basque cider house tradition in the Sagardotegi article from Wikipedia.
8) On tap this weekend is the Good Food Awards Ceremony & Marketplace in San Francisco. Cider has its own category in the awards this year, and 13 producers have already been named as Finalists. Winners will be announced on Friday evening.
9) Cider reviews on Instagram? This week The Milled Apple reviewed Barrel-Aged Cider from Citizen, Rebel Reserve from Standard Cider Company, Sidre Tendre from Eric Bordelet, Ginger and Rum Barrel Aged from Nine Pin, and Trois Pépins from Cidrerie du Vulcain.
10) The Cider Journal reviews the 2014 Wickson, 2014 Juniperus, and 2014 Kingston Black from Tilted Shed, Lake Chelan Heritage Cider from Washington Gold, Moa Cider from Moa Brewing, and Never Give An Inch and Pinot Barrel-Aged Burncider from Cider Riot! Cider Says reviews Cherry Hard Cider from Washington Gold, the Artisan Sparkling Cider from Finnriver, the 2012 Cidre Brut from Le Père Jules, Cidre from Stella Artois, and Winter Abbey Spice from Reverend Nat's. Drinkhacker reviews Wildcide from Aurum Cider. Bad Rider Reviews tries Spice Route from Tieton. Paste Magazine reviews The Original and Spur & Vine from Square Mile. And Cider Press reviews Revival from Reverend Nat's.
Have a great weekend!
Eric