Hello,
Here's a recap of the best cider news worth sharing: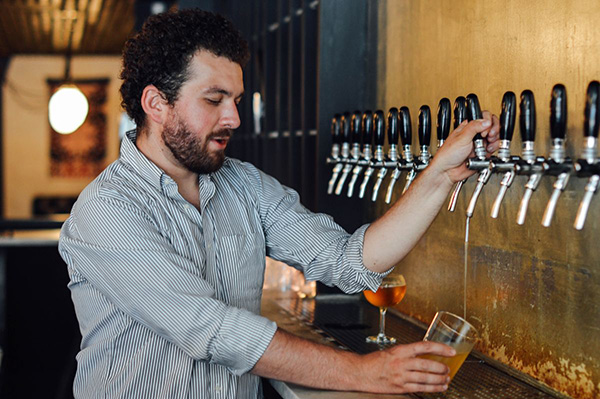 1) Wassail's Dan Pucci is The Hype-Man Cider Is Lucky to Have. Pucci is one of 19 restaurant industry professionals in the US named to the Eater Young Guns Class of 2016.
2) Walden Hollow is the latest release in the Angry Orchard Cider House Collection. Made entirely with New York State grown apples—including Golden Russet, Newtown Pippin, and Northern Spy—Walden Hollow will be available year-round in 750ml corked bottles. (Also of note: A Year In The Life Of A Cidery continues with May: Cider Fruit Tree Planting and June: The First Cider House Bottling.)
3) Wines In Niagara reports on The rapid rise of craft cider in Ontario, and one grocery giant's bold commitment. The province is slowly modernizing the way alcohol is sold, with craft cidermakers looking for the same access to consumers recently afforded to craft brewers. (In related news, check out Toronto Life's look at What's on the menu at Her Father's, the city's first all-cider bar.)
4) The Cider Farm in Mineral Point, Wisconsin produces cider and apple brandy from English and French cider apples planted in their own orchards. Learn more about their organic growing methods and conservation practices in Depending on the wilds to pollinate from Wisconsin State Farmer.
5) Cider Chat interviews Tim Larsen of Snowdrift Cider. Snowdrift has a tradition of success at GLINTCAP, including a recent Best in Class award for its Barrel-Aged Cornice.
6) Josh Wright of Sipology pays A Visit to Uncle John's Cider Mill.
7) NJ.com visits Melick's Hard Cider in Oldwick, New Jersey to figure out Why this new homegrown N.J. hard cider is already popular.
8) This year's Pacific Northwest Cider Awards results are announced. The third annual PNWCA competition was held at Seattle Cider Company and drew 188 entries from 40 cideries across the region.
9) Oliver's Cider and Perry looks at possible scenarios with Protected Food Names Post Brexit. To learn more about these protections—like the PGIs for Herefordshire Cider and Herefordshire Perry—read the Wikipedia entry on Geographical indications and traditional specialities in the European Union.
10) Along Came a Cider reviews Number 12 Cider House Sparkling Dry Cider. Cider Says reviews Common Cider Company Hibiscus Saison, d's Wicked Chanilla (Cherry Vanilla) and Rhinegeist's Cidergeist Dry Hopped and Cidergeist Semi Dry. The Milled Apple reviews Wölffer No. 139 Dry White Cider and Champlain Orchards Cidery McIntosh & Maple. I think about cider reviews Hecks Vintage Dry Cider 2013. Dry Cider reviews Oliver's Traditional Cider. And Real Cider Reviews tries Murray's Brewing Apple Shack Cider.
Have a great weekend!
Eric