Hello,
Here's a recap of the best cider news worth sharing, this week brought to cider lovers by the tremendously well-informed Dayna Bateman of CidrBox by Ciderhou.se.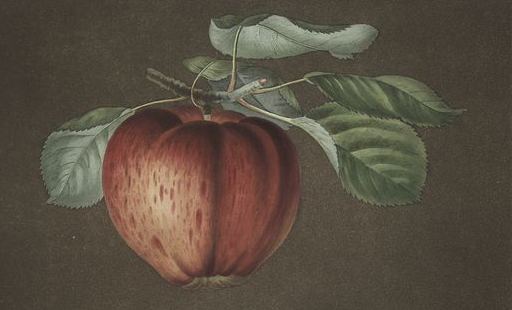 1) Marketwatch reports on the acceleration of small craft cider labels as large cider brand growth slows. Back in June, Marketwatch noted that ciders dominated the Impact "Hot Brands" list
2) Brewbound shares the news that Stone Brewing founder Greg Koch has revealed plans to launch a new $100 million fund for investing in "real" food and beverage companies. H/T Cider Cellars Imports)
3) Rabobank analysts weigh in on the possible impact of Brexit on the global drinks industry.
In response to the Rabobank analysis, Just-Drinks posts the panacea: How to Brexit-proof your beverage company and (continuing a theme) Boston Beer Co. applies to trademark the term "Brexit" for hard cider.
4) Craft brewers lament in the WSJ that they're running dry on puns using the word "hops" (hopped cider producers take note).
5) Wine Spectator features American heritage cider makers Tilted Shed, Farnum Hill, Eden Specialty Cider and Eve's Cidery in their Cider at the Table feature, as shouted out by Tilted Shed on Twitter (article not yet available online but should be soon).
6) The New York Public Library has made George Brookshaw's rare book, Pomona Britannica, available by for digital reproduction and reuse: Cidrbox by Cidrhou.se shares a peek of Brookshaw's stunning cider apple and perry pear images, first published in 1812.
7) Podcaster Ria Windcaller has a Cider Chat with Michigan native Eric Foster who has opened the Stem Craft Cidery and Tap Room in Denver, Colorado, with his partner Phil Kao; and the Washingtonian reports that the recently opened ANXO, DC's first cider bar, is also the city's first licensed winery
8) In upcoming releases, Blake's VVitch-themed Black Philip will enter the market in August, and Germany's Possmann Pure Cider and Apfelwein is now available in Chicago thanks to Louis Glunz Beer Inc. Locally produced cider comes to Hawaii as the Hawaii Cider Co. announces its intention to transform the tropical fruit of Hawaii into cider; and ANXO announces a collaborative release, produced from 19 heirloom apple varieties in partnership with Eden Specialty Cider, on their Facebook page
9) On the road this week: Ciders from Brittany will be judged at the CIDREF Palmarès Des Concours De Cidres Du Finistère on July 16 and cidermakerClaude Jolicoeur launches his book tour for Du Pommiers au Cidre: Manuel de cidrerie pour l'amateur et l'artisan The New Cider Maker's Handbook: A Comprehensive Guide for Craft Producers
The Hudson Valley Cider Festival kicks off this Saturday, July 16, followed by the Vermont Cider Classic and the Orcas Island Cider and Mead Festival in the Pacific NW next Saturday, July 23. Proceeds from the Orcas Island Cider and Mead will benefit school kids on the island through the local Farm to Cafeteria Program.
10) For the thirsty, Cider Says reviews: Angry Orchard Walden Hollow(an American heritage release pressed from Golden Russet, Newtown Pippin and Northern Spy) along with the Portland Cider Company Strawperry, Blackfin Splash Semi Sweet Cider, and the Aspall Grand Cru. Along Came a Cider shares her thoughtful tasting notes for Cider Creek's All the King's Men. And Real Cider Reviews uncaps a Hazy Hog Cloudy Cider.
Have a fantastic weekend!
Dayna and Meredith