Hello,
Here's a recap of the best cider news worth sharing: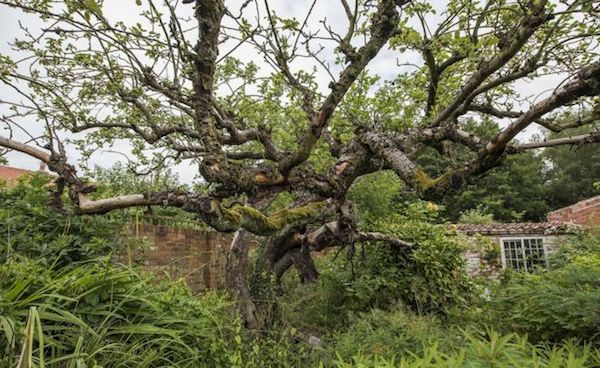 1) Sad news in England, the original Bramley apple tree is dying. Most cider fans will know that all Bramleys can be traced directly to this special tree, and fruit is good for eating, cooking, and cidermaking. This more than 200 year old tree was originally planted by a young woman in Southwell.
2) Cider tasting rooms and tap houses are opening all over, including the Bee Well Meadery and Cider Tasting Room. The New Paltz Times discusses the craft beer influence on Bad Seed Cider's Tap room while the Connecticut Magazine takes a similar approach when describing the New England Cider Company which opened their cider house to the public this month.
3) The San Francisco Chronicle profile's California's Sonoma Cider company. These guys also just released a new cider: the Wimble.
4) Black Twig Cider House hosts its inaugural cider festival: TxotxFest September 10, 2016 in Durham, North Carolina. Mark your calendar's now as this looks to be shaping up into a pretty fantastic event with some lovely food and ciders.
5) Cider features prominently in this The Guardian guide on what beverages to serve at a summer wedding and I couldn't agree more. Their choice of a cider made from red fleshed apples would make a particularly striking toast.
6) Virtue Cider's founder (and recent seller) Greg Hall speaks on WGN Radio's Podcast The Big Table to talk about his varied history in the beverage world.
7) Beloved Pittsburgh cidery Arsenal is expanding, branching out with an apiary and plans for mead!
8) In the land of new and upcoming cider releases, Woodchuck is launching their 25th anniversary special cider. Ninepin Cider out of Albany just released Julip as their most recent special edition cider aged in bourbon barrels with mint. And earlier this month 2 Towns Ciderhouse shared their Cot in the Act, an unfiltered apricot cider.
9) Summer is simply full of cider events. On July 23rd, the Vermont Cider Classic will be taking place. A few weeks later, we have Cider Dayze festival in late August in Armada, Michigan. I'd like to give a shoutout to the upcoming Summer Cider Days which takes place August 6th. And, for UK cider lovers, in London you can find the Craft Cider Fest now until August 30th, showcasing ciders from near and far.
10) Cider Says reviews XC Exceptional Cider by Roquette Tieton Ciderworks Frost Ice Cider Eve's Cidery's Beckhorn Hollow Old Swede Blueberry Hard Cider and tasting notes from an 18th Visit to Schilling Cider House. Real Cider Reviews tastes Ramborn Farmhouse Dry Cider from Luxembourg. Cider Steve attempts to compare two single varietal ciders with Redstreak SV (maybe). The Milled Apple tries Angry Orchard Stone Dry. And we'll finish up with my own Cider Review Roundup at Along Came A Cider featuring 2 Towns Ciderhouse, Henney's, Common Cider Company, and Finnriver Farm and Cidery.
Have a delicious weekend!
Meredith