Hello,
Here's a recap of the best cider news worth sharing: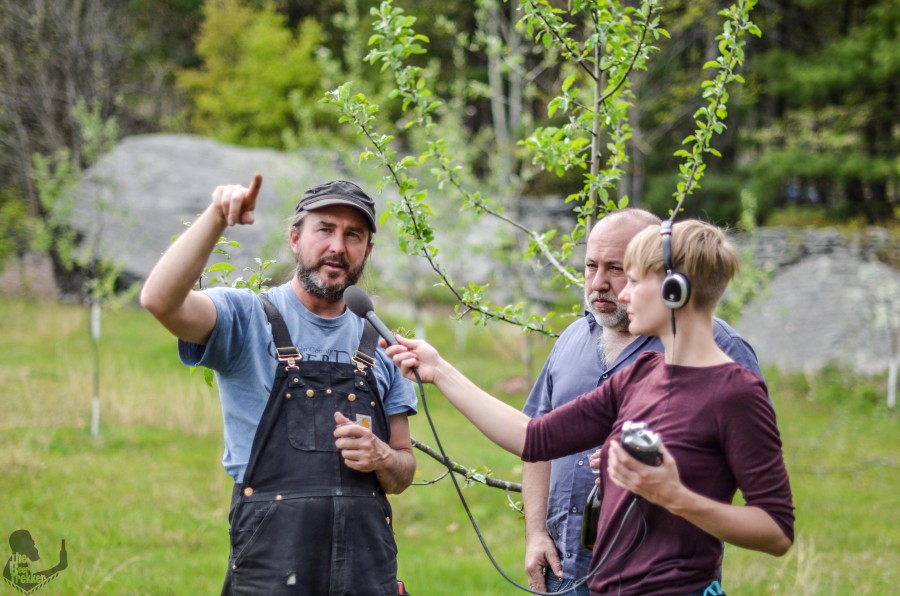 Photo credit: The Beer Trekker
1) Aaron Burr Cider's Andy Brennan talks to On the Road with Beer Sessions Radio and that aired on the Heritage Radio Network
2) The Western Cider Company is making a home in Missoula, Montana with the construction of a tasting room and production facility. Even more exciting to me is that this is supported by a local orchard planted for this purpose six years ago! And in Kelowna, British Columbia, the Scenic Road Cider Company is starting. and Reveille Cider is coming to Astoria, Oregon.
3) In England, volunteers replaced the roof on a historical Manchester cider barn as  part of efforts to save this orchard and cider farm.
4) At the Portland International Cider Cup there were 52 judged entries and 23 registered volunteers. Recently at the July 28th Awards Party winners were finally announced! Hopefully the results will be made public soon!
5) The Walden, New York Angry Orchard facility is enticing fans and new visitors alike with their opening of a tree house bar on site. Evidently, this isn't news to folks with a television because this tree house was already on on Animal Planet show "Treehouse Masters."
6) Taste the Orchard in Your Glass is an upstate New York cider event at the Finger Lakes Cider House discussing terroir, varietals, and orchard cider coming August 16th. Cider Summit Seattle Sept 9-10. If you buy your ticket this week, there is a good discount.
7) I am super jealous of folks in the Pacific North West who have a better chance of trying the new Release from Whitewood Cider company: Summer Switchel Cider blended with ginger! Another exciting cider coming soon, this time for the east coast crowd: Far From the Tree cider Ember Toasted Chai Cider. Uncle John's Cider just released their variety pack as well.
8) There's now an at home hard cider maker from Alchema that brings a whole new kind of simple to making cider.
9)2 Towns Ciderhouse & Portland Thorns Partner For 2016 National Women's Soccer League Season. I'm thrilled to see a great cider company supporting women's sports!
10) My own blog Along Came a Cider reviews Woodchuck's Local Nectar. Cider Says tried Bertolino's Hard Cider from Italy as well as Washington Gold Cider's Golden Delicious, Finnriver's Oak and Apple and Long Drop's Vanilla Honey Cider . And Cider Scene reviewed Citizen Cider's Lake Hopper.
Have a great weekend!
Meredith