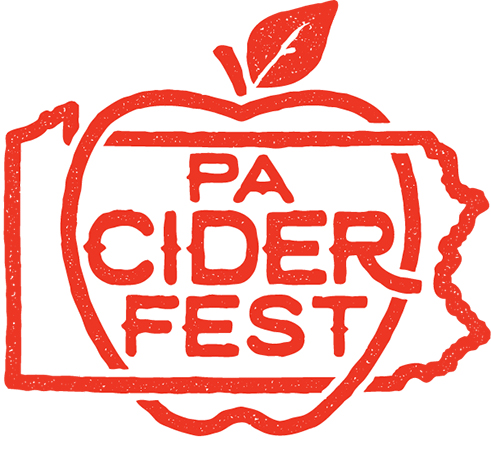 1) The PA Cider Fest takes place on Saturday at Hauser Estate Winery in Biglerville. The event—which benefits the rapidly-growing Pennsylvania Cider Guild—features 20+ cidermakers, including host Jack's Hard Cider.
2) "These guys are keeping alive a profound natural food tradition." Jackson Boxer and other top British chefs visit Oliver's Cider & Perry and Gregg's Pit Cider & Perry in The New Wave of Craft Cider.
3) Eden Specialty Ciders Seeking Head Cidermaker might be your next career move. Massachusetts cidermaker Far from the Tree Cider Bought an Apple Orchard in Maine. And Apples find new purpose in western Montana with betterRoot Cider and Western Cider.
4) "I usually have ideas people want to say no to, but so far the cemetery hasn't shown us any resistance." Food & Wine features Jeremy Hammond and Joy Doumis of Brooklyn's Proper Cider in This Couple Makes Cider From Apples They Find in a Cemetery.
5) Michael Wilcox is named Cidermaker of the Year at the National Homebrew Competition. Wilcox took 1st Place in Specialty Cider & Perry out of 134 entries and Jeff Carlson took 1st Place in Standard Cider & Perry out of 85 entries.
6) Cidercraft suggests 4 Summer Seasonals to Grab. And Willamette Week lists The Best Five New Ciders Made in Oregon This Year.
7) Hard Cider Reviews recaps Colorado Cider Week. William Grote talks German apfelwein in Don't Judge a Bembel by Its Color. Cider Soms visit 2 Fools Cider in suburban Chicago. And The Ciderologist shares his thoughts on The Northman, Uncle John's, and GLINTCAP in Global Cider Tour Part 3: USA. (Related: Gloucestershire has the world's only full time Ciderologist.)
8) On tap in Europe: the Strongroom Bar Cider & Cheese Festival in East London and the Forbidden Fruit Fest at the Skatecafé in Amsterdam.
9) On tap in the US: the sold-out TXOTX! at Tilted Shed Ciderworks in Sonoma County and the closing weekend of Oregon Cider Week, highlighted by the Snakebite Showdown at Portland Cider Company.
10) Along Came a Cider reviews Austin Eastciders Blood Orange and Gumption Citrus Freak. Cider Says reviews Doc's Draft Sour Cherry, Florence Loisel Cidre Breton Gosne, and Sandford Orchards Straw & Oak. I think about cider reviews Le Pere Jules Poiré. The Milled Apple reviews ADK Hard Cider Mac and Stormalong Boston Heirloom. Cider Society reviews Square Mile Ginger Pear, Cascadia Ciderworkers United Dry, and 2 Towns OutCider. The Cider Drinker shares his Top Ten Favourite Ciders from the past 100 reviews. The Cider Inspirer reviews Cotswold Sideburns. The Apple Guzzler reviews Worley's Beatnik Billy. Cider Explorer reviews Perry's Grey Heron, Sígr z Jabka Polosuchy, and Westons Stowford Press Export. And Real Cider Reviews tries Lost Pippin Wild Tasmanian.
Have a great weekend!
Eric