Hello,
Here's a recap of the best cider news worth sharing: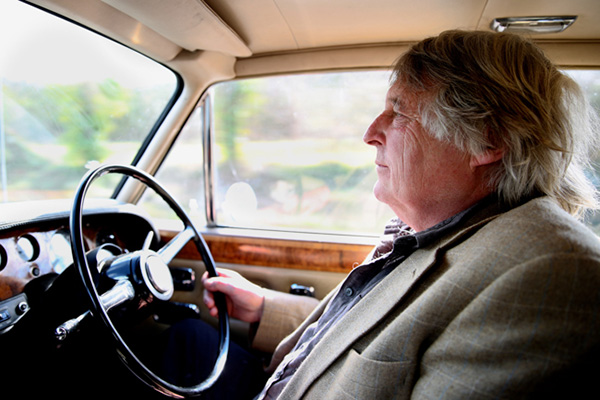 1) David Driscoll of K&L Wine Merchants visits with Julian Temperley of the Somerset Cider Brandy Company and Burrow Hill Cider in Cider Secrets in the West. Temperley will make a rare US appearance in April as a featured judge at the Great Lakes International Cider and Perry Competition.
2) Real Cider shares a clever Apple Infographic designed by Thatchers Cider. Thirty apple varieties are shown along with their typical acid levels, tannin levels, and harvest months. (If you like this infographic, check out the Peariodic Table of Pome Fruits from Bonny Doon. I'll be giving away copies of this poster to my subscribers very soon. Sign up for the newsletter today!)
3) Jeff Alworth—author of Cider Made Simple—visits Oregon's Bull Run Cider in The Future is Orchards. Photos are by Michael Kiser of Good Beer Hunting.
4) Oregon State University will offer its next Craft Cidery Startup Workshop on June 12-16 in Portland. Instructors for the workshop are Nick Gunn and James Kohn of Wandering Aengus Ciderworks and Joel VandenBrink of Seattle Cider Company.
5) Dan Berger's International Wine Competition is expanding to include cider entries. Learn more in The Newest Cider Competition is Announced from The Cider Journal.
6) Cider Chat interviews Greg Hall of Virtue Cider in Fennville, Michigan.
7) Blue Bee Cider will release approximately 300 bottles of its 2015 Harrison on Saturday. The Harrison apple—the foundation of New Jersey's historical cider industry—is making a serious comeback after once being thought lost to time.
8) The 3rd Annual Cider Rite of Spring will be held on Saturday at the Tiffany Center in Portland, Oregon. The event features live music, food, and a pop-up bottle shop. Proceeds benefit the Northwest Cider Association. For a brief recap of last year's event, see this writeup from The Not So Professional Beer Blog.
9) Celebrate at Wassail during their Anniversary Blowout on Thursday. The vegetable-focused restaurant and cider bar on the Lower East Side of Manhattan is a must-visit while you're in New York City. Busy that night? Join the Wassail Cider Club. Don't live nearby? Console yourself with a Sandpaper Cadillac cocktail created by Wassail's head bartender Jade Sotack.
10) Along Came a Cider reviews Reverend Nat's Revival. Cider Says reviews 2 Towns Pommeau (2015 Release), Traditions Ciderworks Pommeau (2013 Release), Whitewood Cider Northland Traditional Blend, Montana CiderWorks North Fork Traditional, and Hogan's Medium Cider. The Milled Apple reviews Cider Creek Saison Brett and Woodchuck Day Chaser. Cider Soms review Wandering Aengus Wickson. Bad Rider Reviews tries Cockrell Devil 'N Cider. Traveling Cider Lovers sample ciders in Shanghai and Rochester. And Real Cider Reviews tries Hills Cider Company Methode Perry and Sassy Le Cidre Rosé.
Have a great weekend!
Eric