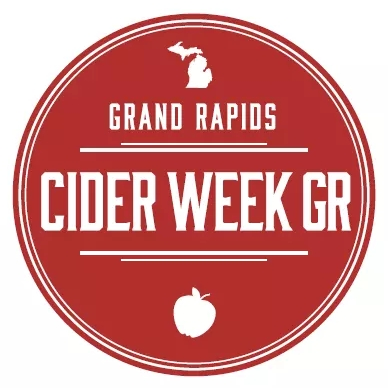 1) Cider Week GR kicks off in Grand Rapids this Sunday. Held in conjunction with the Great Lakes International Cider and Perry Competition (GLINTCAP), the anchor event is the Gillett Bridge Festival on Saturday, May 19.
2) The United States Association of Cider Makers publishes its Cider Market Trends Report 2017.
3) Food & Wine believes that Brooklyn Cider House Is the Basque Cidery America Needs.
4) Citizen Cider Celebrates New Facility in Burlington, Vermont. And 2 Towns Ciderhouse stays close to home with a new campus in Corvallis, Oregon.
5) Cider Chat interviews Matt DeLong of Ridge Cider Co. in West Michigan.
6) Kekionga Cider Company finds juicy success in Fort Wayne (Indiana). Blake's Hard Cider Wants To Change The World With Kindness (Michigan). And The Cider Crate tours Chain Yard Urban Cidery (Nova Scotia).
7) Sonoma Cider Assets Scheduled to be Sold at Auction according to Brewbound.
8) The Ciderologist posts View #1 with "a bit of commentary to shed light on the activities, trends and events that are swirling around the cidersphere."
9) The 3rd Annual Central Coast Cider Festival takes place on Saturday in Atascadero, California.
10) Along Came a Cider reviews Aeppeltreow Orchard Oriole Perry and Big Fish Church Hill Blush. Cidercraft reviews Herb's Cider Single Stroke Semi-Dry. Hard Cider Reviews tries Blake's Flannel Mouth and Blake's El Chavo. Cider Revival reviews Champlain Orchards Cidery Honeycrisp. Cider Table reviews Thistly Cross Whisky Cask and posts Thrice-Spiced Cider and Apple Julep cocktail recipes. The Cider Drinker reviews Turners Sweet. Cider Explorer reviews Hepfel Cider, Mr. Plūme Ābolu Sidrs Saldais 2016, and Longueville House Mór. And Real Cider Reviews tries Henry of Harcourt Gylden Paere.
Have a great weekend!
Eric