Happy Friday Cider Lovers,
Here's a recap of the best cider news worth sharing. I'm helping out Eric West this week as he's doing some cider travelling of his own.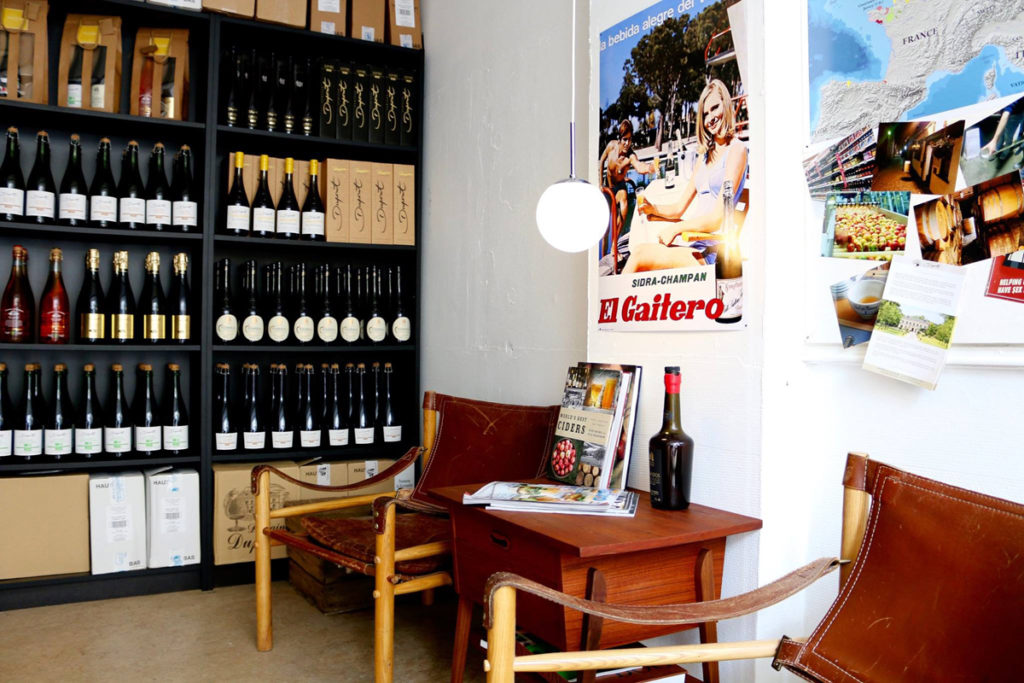 1) Ria Windcaller of Cider Chat Chats on Cider – The Cider Journal,  and on Wednesday she shared her conversation with Steve Wood, Louisa Spencer, and Nicole Leibon of Farnum Hill Cider in 32nd Episode of Cider Chat.
2) BBC News explores Why Hereford wants to shake off its apple orchard image.
3) Ramborn Cider Co. is bringing cider back to to Luxembourg, and they're determined to do so using organic apples. Luxemburger Wort writes about their process in Rediscovering the craft of local cider & perry.
4) SiidriMaja in Tallinn, Estonia is a bottle shop that stocks a range of European ciders. Owner Kaire Jakobson has posted photos and writeups (in English) of her recent UK cider adventure that included visits to cider expert Andrew Lea, Neil Worley of Worley's Cider, Barny Butterfield of Sandford Orchards, and Chris Beardon of Winkleigh Cider.
5) Holm Cider—Scandinavia's first cider shop—opened in Copenhagen last weekend. Check out their Facebook page for pictures from their grand opening! Welcome to the cider world.
6) Lake Chelan in North Central Washington is one of the under-appreciated apple growing regions contributing to the modern cider renaissance. Learn more in Hard cider production flourishes in the Lake Chelan Valley. And the Finger Lakes, another quickly developing cider region,  gets some in depth coverage in Hear the Cider Boom: The Finger Lakes region has some advantages.
7) Finnriver Farm & Cidery opens its new Orchard & Cider Garden with a full slate of farm walks, orchard tours, tastings, wood-fired pizza, oysters, and paella. Learn more about Finnriver's new location in Chimacum, Washington from The New School.
8) Ontario Craft Cider Week kicks off with the opening of Her Father's Cider Bar + Kitchen, the Appleseed Cider Festival, and other events throughout the Greater Toronto Area. For an overview of cider's growth in the province, read Cider sales soar in Ontario as consumers choose alternatives to beer from Global News and Toronto's appetite for craft cider surges from NOW Toronto Magazine.
9) Also on tap: The Welsh Perry & Cider Festival and the Clytha Arms Cider Festival in Monmouthshire, the British Cider Championships at the Bath & West Showground in Somerset, and The Pressed Conference festival in Denver as Colorado Cider Week comes to a close.
10) Real Cider Reviews tries 2 Brothers Little Apple Cider. Cider Steve reviews two ciders from Ampleforth Abbey.  CiderSays reviews 2 Towns Imperial Hop and Stalk and Colorado Cider Company Ol' Stumpy. And, whether or not, I should share my own work, Along Came a Cider did review something very special, Foggy Ridge Cider's Serious Cider.
Have a fantastic weekend! And if cider is any part of it, cheers.
Meredith