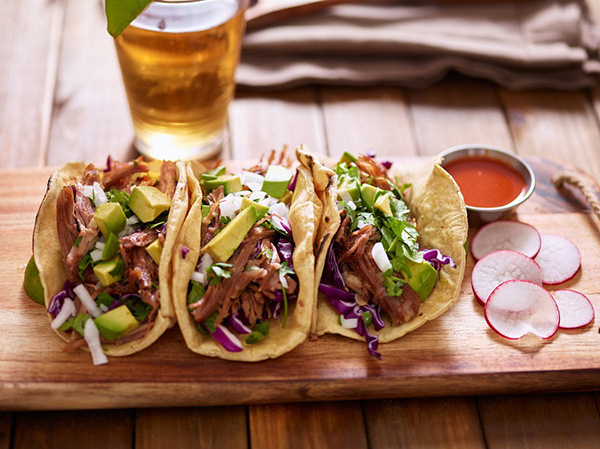 1) Cider Culture has your Cinco de Mayo celebrations covered with Tacos and Mexican-Food Pairings, 4 Cider Recipes to Try for Cinco de Mayo and the Kentucky Derby, and A Salted Cucumber Shrimp Cocktail recipe. Also for Cinco de Mayo: Cidercraft's Hopped Up Paloma cocktail, Zemilla Mexican Hard Cider launching at Oaxaca Taqueria locations in NYC, and the ¡Tepache! Bottleshare at Reverend Nat's in Portland, Oregon.
2) "At the end of the day, beverage drinkers are immensely intrigued by cider." Dan Pucci writes for Cidercraft on Building Connections with the Cider Consumer.
3) Gnarly Pippins reflects on a Cultural Shift Incoming: Wild Apples & Natural Cider. And Cider Like Wine reflects on last year's GLINTCAP in Judging An Apple By Its Skin.
4) Cummins Nursery announces its Spring Fruit Tree Sale with a 35% discount on their remaining inventory.
5) Notable profiles: Hale & True Cider Co. (Philadelphia), Supreme Core Cidery (Washington DC), The Peoples Cider Co. (Grand Rapids), and Atlas Cider (Bend OR).
6) inCiderJapan Issue 2 is now available.
7) The Ciderologist documents Beltane celebrations on Gloucestershire's May Hill in May Day! May Day! And Cider Chat interviews Susanna and James Forbes of Herefordshire's Little Pomona.
8) The Big Apple Blossomtime Weekend and Cider & Perry Trials take place this weekend in Herefordshire. (Fiona Beckett recommends Leeks and Skyborry perry in her latest Matching Food & Wine column.)
9) Also this weekend: the Reading Beer & Cider Festival (with an impressive Cider and Perry List) and the Kellybrook Cider Festival near Melbourne.
10) Along Came a Cider reviews Greenwood Cider Black Currant Asian Pear and Angry Orchard Pear. Cider Says reviews Centre Ring Reserve Pear, Eve's Scatterseed 2014, and the zine Malus. Cidercraft reviews Blue Toad Flower City Lilac. CiderScene Explores Burlington's Cider Scene. The Milled Apple reviews Bishop Cider High & Dry. Hard Cider Reviews tries C Squared Ciders Cousteau. Cider Table reviews Ciderboys Mad Bark. The Cider Drinker reviews Turners Medium Dry. And Cider Explorer reviews Cydr Ignaców Renety Złota & Szara 2015, Hoila Cider, and Czider Száraz.
Have a great weekend!
Eric