Hello,
Here's a recap of the best cider news worth sharing: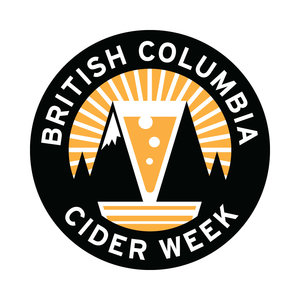 1) The second annual BC Cider Week takes place October 15-22 with cider events in Vancouver, on Vancouver Island, and in the Okanagan Valley. Follow BC Cider Week on Facebook for event details. (And visit my newly-updated North American Cider Map to view the province's 30+ cider producers.)
2) Online drinks magazine Punch explores traditional Basque and Asturian ciders in A Guide to the World's Funkiest Ciders. (La Sidra reports in Defending our bottle that cider producers in Asturias are considering legal action against improper use of their iconic sidra natural bottle.)
3) The 2016 Australian Cider Awards Results have been released. Tasmanian cidermaker Willie Smith's earns its second straight Best in Show award, this time for its French Blend Limited Release Cider. For more, read Australian Cider Awards: Willie Smith's a winner in The Australian and listen to Cider Chat Episode 31 with Sam Reid.
4) Pete Brown joins the Food Programme on BBC Radio 4 for The Apple: How British a Fruit? And according to Susanna Forbes at imbibe.com, a strong apple harvest should result in A great year for English cider.
5) "Back in the 1960s and 1970s, cider pubs had a reputation for being rough and ready places, but we're not like that at all." The Unicorn Inn is named 2016 National Cider Pub of the Year. Learn more in CAMRA crowns Wincanton pub best in UK for cider from Somerset Live. (Also of interest: the Bristol Cider Shop re-opens this weekend after relocating to bigger premises.)
6) #OrchardCiderYear continues at Poverty Lane Orchards & Farnum Hill Ciders with plenty of harvesting and pressing pictures for your viewing pleasure.
7) The Cork Report inteviews David Biun of Eden Specialty Ciders. And Cider Chat interviews Didier Bédu of Interprofession Des Appellations Cidricoles, the organization that administers the AOC/AOP appellations for Cidre, Poiré, Pommeau, and Calvados.
8) New Jersey's Ironbound Hard Cider Shows Its Six Packs. Oregon's Apple Outlaw collects apples for its Backyard Orchard Community Cider. And San Diego's Serpentine Cider hopes to raise $15,000 via Indiegogo for its tasting room and kitchen.
9) On tap this weekend: Citizen Cider Ciderfest in Middlebury, Vermont. The Shaker Harvest Dinner and Cider Festival in Enfield, New Hampshire. Angry Orchard Harvest Fest in Walden, New York. Pour the Core Philly in Philadelphia. Blue Bee Cider Grand Opening Weekend in Richmond, Virginia. CiderFest NC in Asheville, North Carolina. PDX City Of Cider in Portland, Oregon. And the Nottingham Robin Hood Beer and Cider Festival in Nottingham, England.
10) Along Came a Cider reviews Sietsema Lemongrass and Sietsema Slightly Sweet. Cider Says reviews Ole Swede Blend of 9 Cider, Longdrop Over Yonder, and One Tree Crisp Apple. Cider Society reviews Nine Pin Hunny Pear, Citizen Cider Stan Up, and Descendant Cider Origin. And The Cider Drinker video reviews Obertin Calvados Pays d'Auge and Celtic Marches Lily the Pink.
Have a great weekend!
Eric