All,
Here's a recap of the best cider news worth sharing: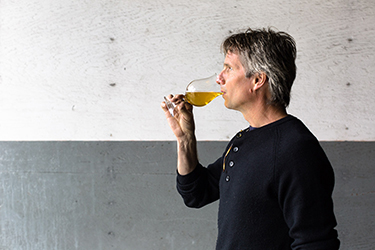 1) Kevin Zielinski of E.Z. Orchards sits down for an in-depth interview with Good Beer Hunting. (If you missed the excellent To Produce a Cidre article from July, take a few minutes to read it.)
2) Ben Watson—author of Cider, Hard and Sweet—appears on Episode 292 of Beer Sessions Radio to talk about Franklin County CiderDays and much more. (Did you miss Episode 286 with Louisa Spencer of Farnum Hill Ciders and Field Maloney of West County Cider?)
3) The best apple you've never had is out there. Somewhere. The Hunt for the Tinmouth Apple is on in Vermont as part of Shacksbury's Lost Apple Project.
4) Tired of searching for heirloom apple varieties and would rather just breed your own? Kennebec Cider has you covered with this illustrated step-by-step guide.
5) Cider Week Finger Lakes runs from October 2-11. The region—well-known for its aromatic Rieslings and Gewürztraminers—is also home to many excellent cidermakers.
6) Also on tap: CiderCamp in Oregon, Pour The Core on Long Island, Vander Fest in Michigan, Lakewood Cider Days in Colorado, and Merziger Viezfest in Saarland, Germany.
7) And save these dates for 2016: Cider Summit returns to Chicago on February 27, San Francisco on April 23, Portland on June 17-18, and Seattle on September 9-10. You heard it here first!
8) Tilted Shed announces their Luminous Rare & Unusual Cider Series. Other US producers with cider clubs include Blue Mountain, Eden Specialty Ciders, Finnriver, and Foggy Ridge.
9) Sidra Avalon from Asturian producer Trabanco will be more widely available in the US via Ciders of Spain. Avalon is wild-fermented like traditional sidra natural but is carbonated, slightly sweeter, and packaged in smaller bottles.
10) Bantam Cider in the Boston area joins the growing number of small cider producers packaging in cans. (Curious who else is canning? Try an image search for "craft cider in cans".)
That's all. Have a great weekend!
Eric