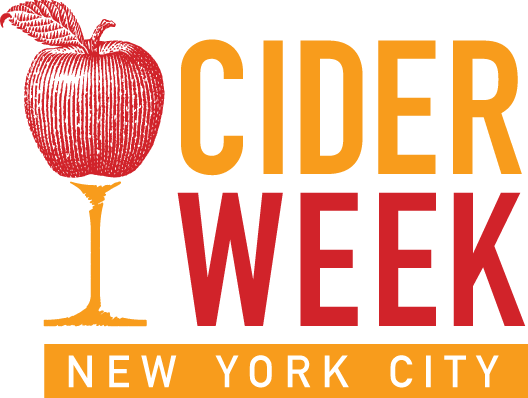 1) The 7th Annual Cider Week NYC opens today. Notable events include Hidden Stars: A Revealing Revelry of New York Cider, Ciderfeast, the Bad Seed Cider Tap Room Opening, and The Old Adventures of the Newtown Pippin.
2) Cidercraft shares its top Newtown Pippin picks in Pippin All Day: 6 Ciders For Right Now. And Cider Culture lists its 5 Seasonal Ciders You Should Be Drinking Right Now.
3) Perry is the cider lover's drink you've never heard of and Try these five perries are nuanced looks at "cider's underrated and undiscovered cousin" from OregonLive.
4) "This focus is founded on the belief that early Americans drank history's best cider." Cider-Makers Forage for Old Wild Apple Flavor highlights the work of Aaron Burr Cidery, Shacksbury Cider, and WildCraft Cider Works.
5) "The best ciders get their quality from orchards, not recipes." Farnum Hill, Eden, and Stormalong join forces for Cider Grown, a unique collaboration packaged in 12-ounce cans.
6) Reverend Nat and the Future of Cider sees Jeff Alworth—author of Cider Made Simple—reflecting on cider industry growth and trends, including the release of the USACM Cider Style Guidelines.
7) Julian Dunkerton has built Gloucestershire's biggest cider factory, a major expansion for the pioneering Herefordshire producer Dunkertons Cider. And in Normandy, Cider Chat interviews Vincent Godefroy of the Écomusée de la Pomme et du Cidre in Cider, Ètretat, & WWII.
8) Register your entries now for the CiderDays Amateur Cider Competition in Massachusetts and the inaugural Concurso de Sidra Internacional (International Cider Competition) in the Basque Country.
9) On tap: Pour the Core Philly, Hard Core Cider Tour San Luis Obispo, and New England Cider Week.
10) Along Came a Cider reviews Dunkertons Dry Organic Cider. Cider Says shares tasting notes from Schilling Cider House Visit 30 and reviews Rock Creek Dry Cider and Vermont Cider Co. Ingrained. CiderScene explains The History of Hard Cider and previews the Morton Arboretum Cider Festival. The Milled Apple reviews Embark Blueberry Peach and Urban Farm Fermentory Super Dry Cidah. Cider Society reviews Downeast Survivor Bob and Bignose & Beardy Boars Head. Crafty Nectar reviews Perry's OPA. The Cider Drinker discusses Single Variety or Blended? and reviews Zeffer Crisp Apple. Cider Explorer reviews Oliver's Shezam, De Vergeten Appel Het Bonte Appeltje 2016, and Marks & Spencer (Sheppy's) Somerset Oak Matured Vintage 2015. And Real Cider Reviews tries Alpine Cider Pink Lady Sweet.
Have a great weekend!
Eric