Hello,
Here's a recap of the best cider news worth sharing: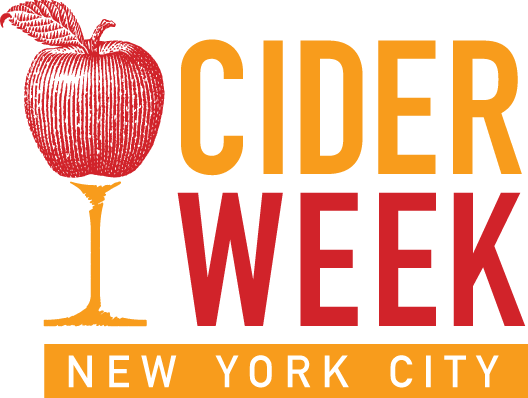 1) Cider Week NYC kicks off this weekend with dozens of dinners, tastings, tap takeovers, and celebrations throughout the city. Check out the slate of events at cider bastions Wassail, Jimmy's No. 43, Murray's Cheese, The Queens Kickshaw, and Cardiff Giant, and don't miss the cider festivals like Gluten Free Oktoberfest, Porktoberfest, The Lower East Cider Fest, and Applepalooza.
2) According to Governor Cuomo's office, there are now 24 Farm Cideries in New York State. The groundbreaking legislation—which dictates that a Farm Cidery must use only crops grown within the state—was signed into law in October 2013. (According to my United States Cider Map, New York has more total cider producers than any other state at 67.)
3) Food & Wine shares its 15 Best Places to Drink Cider. And Coastal Living shares its 19 Must-Visit Coastal Cideries.
4) Schlafly Beer in Saint Louis has teamed up with Sandford Orchards in Devon to release a Proper Cider Sampler Pack. The four limited-release ciders—Dry-Hopped, Scrumpy, Vintage Cask, and Raspberry—will be available throughout Schlafly's distribution area. Check out #ProperCider on Twitter to learn more.
5) Sheppy's Cider in Somerset is 200 years old and still going strong. Susanna Forbes of imbibe.com chats with sixth-generation cidermaker David Sheppy about the company's rich history and bright future.
6) The Ciderologist reflects on orchards, hedgerows, and traditional cider and perry in Season of Mists and Mellow Fruitfulness. If autumnal nostalgia isn't your cup of tea, try his humorous—and occasionally juvenile—Cider Apple A-Z.
7) Cider Chat interviews Marie Tanaka and Tsukasa Ono about Japan's cider scene.
8) Are you ready for Central European cider? Slovak producer Opre' Cider—based in Košice, the second largest city in Slovakia—produces a 4.7% pure-juice cider, a 3.1% pure-juice perry, and a 4.3% hopped cider. Follow Opre' Cider on Facebook to learn more. And Czech producer Tátův Sad—based in Lisnice, about 30 kilometers from Prague—produces a 5.6% dry cider and a 4.9% semi-dry cider. Follow Tátův Sad on Facebook to learn more.
9) On tap this weekend: Pour the Core in Boston, the Morton Arboretum Cider and Ale Festival in suburban Chicago, the Minnesota Cider Fair in Jordan, the Hard Core Cider Tour in San Luis Obispo, California, and the closing weekend of BC Cider Week in British Columbia.
10) Along Came a Cider reviews Woodchuck's June and Juice Juniper Hard Cider and Rootstock Ciderworks Hopped Hard Cider. Cider Says reviews Worley's Mendip Hills, Reverend Nat's Revival, and Alpenfire Spark! Cider Society reviews Foggy Ridge Serious Cider, Aaron Burr Appinette, and Ribela Sidra Natural Ecolóxica. The Cider Drinker reviews Turners Russet Cider. Cider Steve reviews Cotswold Side Burns and Ramborn Cider Farmhouse. And Real Cider Reviews tries Hillbilly's Sweet Julie Cider (and chats with Bill Bradshaw).
Have a great weekend!
Eric