Hello,
Here's a recap of the best cider news worth sharing: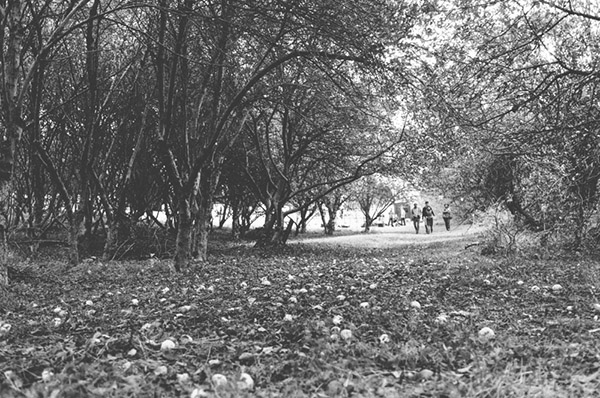 1) In The Search for the Forgotten Apple, the Millstone Cellars crew in Maryland documents their travels "to old homesteads and the middle of abandoned fields searching for what gems may be hidden behind the tangles of time."
2) Sabine Hrechdakian profiles Autumn Stoscheck of Eve's Cidery and Steve Selin of South Hill Cider in Cidermakers Search For Apple Terroir In The Finger Lakes. The Wine Advocate recently reviewed Stone Fence Farm, Packbasket, and Pomme Sur Lie in Going Still at South Hill, and Beer Sessions Radio recently released its chat with Steve Selin from July 2015.
3) Matt Kettmann reports on California's Central Coast Cider Surge for Wine Enthusiast. Brian Yaeger interviews Dan Pucci of Wassail, Mattie Beason of Black Twig Cider House, and Sean Kelly of WildCraft Cider Works in Inside America's Cider Craze for Full-Service Restaurants. And Maggie Mitchell profiles Gypsy Circus Cider Company for Cider Culture.
4) The Addison County Independent—based in Woodchuck's home of Middlebury, Vermont—is documenting the area's cider boom through the lens of its apple orchards. The first two articles in the series are Hard cider boom lifts Addison County apple orchards and Happy Valley Orchard expands to meet growing hard cider demand.
5) Sheridan Smith writes for Cidercraft on 5 Ciders that Scream for Halloween.
6) In En revenant d'Antey-Saint-Andre, Breton cider expert Marc Gleonec reflects on how two radically different products—hard cider and craft cider—are sold under the same name. (If your French isn't what it used to be, try this English translation.)
7) Excitement builds for the 22nd Annual Franklin County CiderDays with A New England culinary tradition and Cider Cocktails in the Spotlight at CiderDays. This year's CiderDays will be held November 4-6. Details on the 5th Annual CiderDays Amateur Cider Competition—which will be held December 3—are also available.
8) The James Beard House in Greenwich Village will host an Autumn Cider Celebration on Friday, November 4th. The dinner menu features dishes from Mabel Gray chef James Rigato paired with small-batch ciders from Angry Orchard cidermaker Ryan Burk. (Burk was recently featured in the short video How I Landed My Dream Job: Making Cider…and Drinking Cider in Money magazine.)
9) On tap this weekend: The Colorado Hard Cider Festival in Hotchkiss. Reverend Nat's Apple Market in Portland, Oregon. Cidercraft's Hood Canal Harvest Season Cider Dinner & Tasting in Union, Washington. And the closing weekend of Cider Week NYC.
10) Along Came a Cider reviews E.Z. Orchards 2011 Cidre. Cider Says reviews Finnriver Pommeau and Stem Whiskey Barrel-Aged Apricot Cider. The Milled Apple reviews Artifact Cider Project May We Have Your Attention Please and Harvard Cider Company Grappler. Cider Soms review Angry Orchard Walden Hollow. Cider Society reviews Good Life Cider Workhorse, South Hill Bluegrass Russet, and Snowdrift Cornice. Simple Cider Reviews tries Finnriver Peachwood and Eaglemount Ginger Cider. The Cider Drinker reviews Blind Pig Rum & Poached Pear. Cider Steve reviews Ross on Wye The Broome Blend Perry. And Real Cider Reviews tries Alpine Cider Pink Lady Dry.
Have a great weekend!
Eric