All,
Here's a recap of the best cider news worth sharing: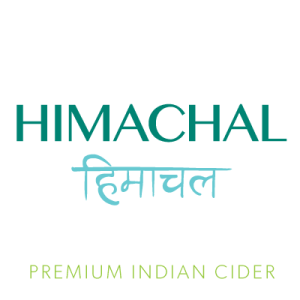 1) Himachal prepares to launch a cider that is produced in Northern India and marketed to Indian restaurants in the UK. A novel approach? Bhai Cider—produced in collaboration with Aspall—has a nearly identical business model.
2) Dan Rowell—CEO of Vermont Hard Cider Company—shares his thoughts on Woodchuck's past, present, and future in this interview with The Equipped Brewer.
3) Lest you think that savvy US cider producers like Branch Out and Wildcraft are the only ones that "crowdsource" apples from the public, UK producers London Glider and Hawkes also make cider from donated fruit. Learn more about Hawkes and their "craft cider revolution".
4) Perry. When it's good, it's fantastic. When it's bad, it's grim. Kevin Minchew of Minchew's Real Cyder & Perry in Worcestershire discusses traditional perry in this rare interview.
5) Meredith Collins (@Alongcameacider) reviews Finger Lakes ciders from Cider Creek, Good Life Cider, and Black Diamond, while Dan Daugherty (@Cidersage) shares his sampling experience at Lakewood Cider Days in Colorado.
6) English Cider + Session IPA + Black Currant Cordial = The Ultimate Snakebite. Another great video from Gabe Cook (@theciderologist) and Jamie Oliver's Drinks Tube.
7) Registration for Cider Conference opens soon. This year's CiderCON is slated for February 2-6, 2016 in Portland, Oregon. Here's a tentative schedule of events.
8) The 2015 Australian Cider Awards winners are announced and the Australian Cider Festival takes place in Melbourne. Read more at Cider Australia.
9) Also on tap: Robin Hood Beer and Cider Festival in Nottingham, The Big Apple Harvestime in Herefordshire, Gijón de Sidra in Asturias, NW Ciderfest in Portland, Orondo Cider Fest and Vashon CiderFest in Washington, and the Hard Core Cider Tour in Santa Cruz.
10) Alaska, Hawaii, and Tennessee all join the US Cider Map this week. Cheers to Double Shovel Cider Co. (Anchorage), Maui Hard Cider Co. (Kahului), and Gypsy Circus Hard Cider (Kingsport).
That's all. Have a great weekend!
Eric