Download: 008_Bill_Bleasdale_Welsh_Mountain_Cider.mp3 [55.0MB, 1:00:07]
ERIC WEST (Intro): This is the Cider Guide Podcast, I'm your host Eric West. Each episode I sit down to chat with a personality from the wide world of cider. Past guests have included Tom Oliver of Oliver's Cider & Perry, Nicole Leibon of Farnum Hill Ciders, and Andy Brennan of Aaron Burr Cider. Please visit ciderguide.com/podcast for a listing of past episodes, transcripts, RSS feeds, and other useful information. That's c-i-d-e-r-g-u-i-d-e-dot-com-slash-podcast.
My goal with the Cider Guide Podcast is to interview unique and interesting voices from the world of cider, not just the well-known personalities you've already heard from. So keeping with that spirit, joining me for Episode 8 is Bill Bleasdale of Welsh Mountain Cider & Tree Nursery.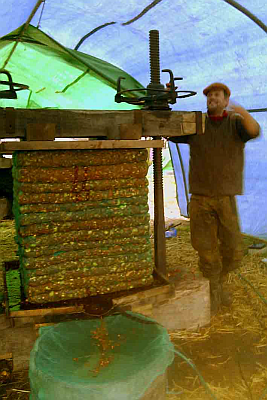 Bill and his wife Chava produce unsulfited, unpasteurized cider made from 100% freshly pressed fruit—no added water, sugar, juice, or other additives. And it's left to ferment using the native yeasts from the apples. Bill argues that this "real cider" has a complexity of flavor completely unrivalled by more heavily processed ciders, an opinion shared by diehard real cider enthusiasts. Many of the apples used in these Welsh Mountain Ciders are grown on Bill and Chava's smallholding in mid-Wales, which is situated at about 1200 feet above sea level. Most of the apple and pear trees grown in their tree nursery are on full standard rootstocks—the increased vigor is necessary for fruit trees to survive at such an unusually high altitude for the UK.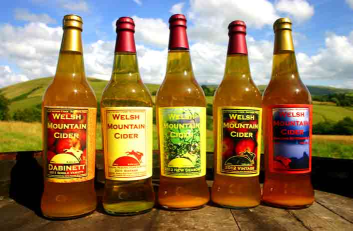 Not only is Bill an industrious cidermaker, orchardist, and nurseryman, he's also an author and artist. His book How to Grow Apples and Make Cider is now in its 2nd edition. It's a short, whimsical, illustrated how-to guide to growing apples and making cider, based entirely on Bill's hands-on experience.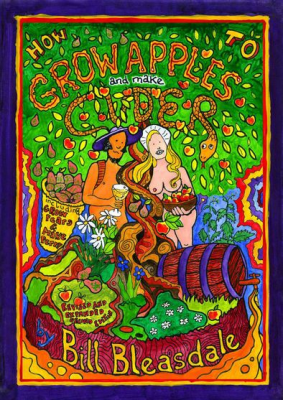 You'll probably note that this is my longest episode to date, but I couldn't bring myself to edit it down—Bill and I ended up talking about so many interesting topics that I didn't want to leave anything out. I sincerely hope that you'll find it an enjoyable listen. Here's my conversation with Bill Bleasdale of Welsh Mountain Cider.
---
ERIC WEST (Outro): To learn more about Welsh Mountain Cider, visit welshmountaincider.com. To order Bill's book How to Grow Apples and Make Cider, look for the Buy Our Book link at welshmountaincider.com. There's also a Kindle eBook version available via both amazon.com and amazon.co.uk. If you search for the title of the book—How to Grow Apples and Make Cider—it should appear at the top of the search results. And if you'd like to find Bill on Twitter, follow @Welshapples. That's twitter.com/Welshapples.
So that wraps up Episode 8. Visit ciderguide.com/8—that's c-i-d-e-r-g-u-i-d-e-dot-com-slash-the-number-eight—for links to the items mentioned during this interview. And if you'd like to download other episodes or find out more about the podcast, go to ciderguide.com/podcast. That's c-i-d-e-r-g-u-i-d-e-dot-com-slash-podcast.
I also highly suggest that—wherever you found this podcast, iTunes, Stitcher, at my website, wherever—please take a minute to leave a rating or a review. It helps other cider enthusiasts find the podcast, and encourages them to become regular listeners. I value you as a listener, and if the podcast is meaningful to you, please spread the word to others who might enjoy it just as much as you do.
If you'd like to send me your feedback directly, I'm @ciderguide on Twitter or you can email me at eric@ciderguide.com. That's e-r-i-c-at-ciderguide-dot-com. Thank you for listening.